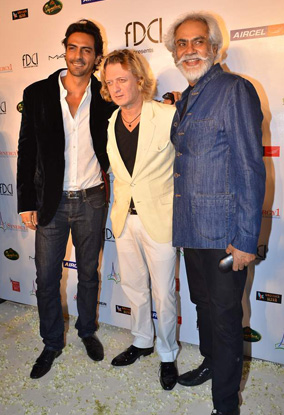 Arjun Rampal looks great in his jeans and blazer combo. Pairing a white shirt white dark denim jeans and a nice balzer is a great look for guys. I am not a fan of Rohit Bal's cream blazer and white trousers.
Verdict – Arjun Rampal is HOT!
Rohit Bal is Not Hot!