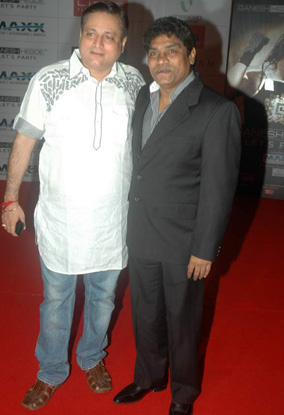 Manoj Joshi has opted for a very simple outfit that is not very appropriate for an album launch. The kurta top does not look so great paired with the light denim jeans or those shoes! Johnny Lever has opted for a very 'safe' suit but he pulls it off nicely.
Verdict – Manoj Joshi is Not Hot!
Johnny Lever is HOT!