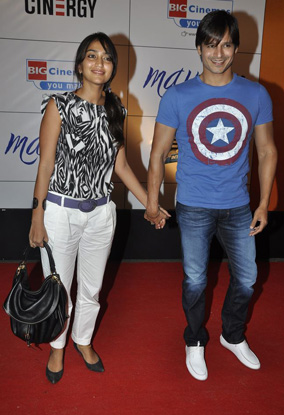 Vivek Oberoi has opted for a casual look with his choice of a printed t-shirt and denim jeans. Not a fan of the white shoes as they are very distracting. As for wife Priyanka Alva, I am not a fan of her outfit. The top looks cheap and the white jeans do not look that great. The purple belt looks completely mismatched and the handbag and shoes add to the tack factor.
Verdict – Vivek Oberoi is casually HOT!
Priyanka Alva is Not Hot!