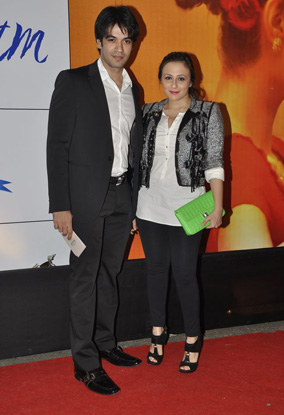 Punit Malhotra looks good in his simple black suit; these seem to be the trend amongst the males at the Mausam premier. As for Avantika Malik her choice of blazer does nothing for her small frame and looks tacky. The shoes add to the tack factor, as does the lime green clutch!
Verdict – Punit Malhotra is HOT!
Avantika Malik is Not Hot!