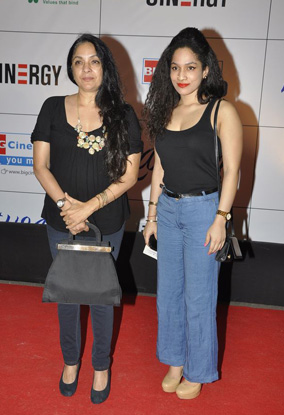 Neena Gupta has opted for a very simple outfit but carries it off nicely and looks youthful and pretty. I do like her statement necklace.
I am not a fan of Masaba Gupta's outfit. I know the seventies are trendy at the moment in fashion but this look does not work. The jeans don't look too great paired with the simple vest top, and the nude coloured shoes do nothing. I would have expected a better outfit from a fun designer such as Masaba.
Verdict – Neena Gupta is HOT!
Daughter Masaba Gupta is Not Hot!