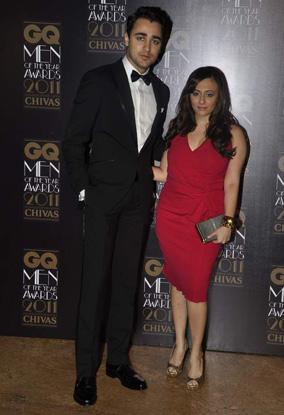 Imran Khan looks cute in his black suit and bow tie. I am not a fan of wife Avantika Malik's unflattering little red dress. The dress does nothing for her. The gold and silver accessories are a bit mismatched too, Avantika should have just gone with silver rather than the gold.
Verdict – Imran Khan is HOT!
Avantika Malik is Not Hot!