Getting ready for an evening event in her vanity van, Minissha Lamba looked every bit excited about her upcoming movie Bheja Fry 2. Having started her career with Yahaan, she continued wooing the audience and critics alike with her performances in Bachna Ae Haseeno, Honeymoon Travels Private Limited and Well Done Abba. Director Sagar Ballary, with whom she worked first in Hum, Tum aur Shabana was highly impressed with her work, which is why he cast her in his next movie Bheja Fry 2. Bheja Fry was highly liked by all and there's no doubt that that those involved with the sequel have a lot to live up to. So what are Minissha's hopes and expectations from this movie? Talking exclusively to BollySpice, Minissha tells us about her experience during the Bheja Fry 2 shoot.
I will start with the obvious. What made you say yes to Bheja Fry 2?
I loved Bheja Fry and it was a great movie. So, of course when a sequel is getting made and you are offered the sequel it's the most natural thing that you would want to be a part of it.
Tell us something about the character you are playing in this movie.
I play the role of an Executive Producer on a reality show and the whole plot of the film starts from there. So, we introduce Bharat Bhushan's character through the reality show and how because of this show, the plot goes forward. You have a completely new episode, new situations where Bharat Bhushan bheja fries everyone!
Bheja Fry was a big hit with critics and audience alike. So do you think there is a lot of pressure because of the expectations from the sequel?
You know, the pressure's always there. Especially since people loved the first film. But, you know, I feel very lucky. I have got a very talented director Sagar Ballary who teamed up with a producer like Mukul Deora both who understand what the film requires, understands the requirement of the sequel and how from making Bheja Fry 1 to making Bheja Fry 2, it is a product that is worthy of a sequel. We really collaborated and worked very hard to make the script something that is modern, very today, yet something that is different from the first but keeping the essence of Bheja Fry as a story and as a character of Bharat Bhushan the same.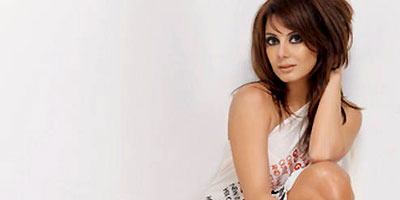 This is your second movie with director Sagar…
(smiles)Yes.
So tell us how was it working with him; how is he on the sets as a director?
It was superb working with him. I think a director has to be a combination of everything. It's a film shoot at the end of the day, you know…so we can't have 'fun' directors and you can't have very strict 'directors'. A director's like a paternal figure, he's loving, he's caring, he can be strict; he has to know how to get his work out of you and Sagar has been like that. He has been the big brother, he has been a father figure to a lot of people on sets whom he has guided and mentored.
Tell us something about the music of the movie.
Bheja Fry is not essentially a music driven film. But still that doesn't mean that it is devoid of music. It has some fantastic songs; a fantastic track which is a part of the soundtrack of the film, but not as part of the film as far as the running is concerned. You won't see a song in the film.
What was the best thing about being a part of Bheja Fry 2?
I think the best part about being involved with Bheja Fry 2 was that we got to shoot on a ship because I have never got to be on a ship before and the killer excuse of being stranded on the ship for two whole weeks! We used to stop at different places every single day and it was beautiful. The ship experience is like fabulous!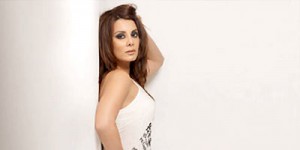 Bheja Fry is almost synonymous with Vinay Pathak…
Yes!
So how was it working with him?
He is a fantastic bundle of energy! The kind of performances that he does as a comedian is very physical comedy and it's very difficult. For him to be up as his character Bharat Bhushan is not only something which you require a lot of talent for, which he has, but you also require great energy for. He is always alert. He has this most charming, beautiful grey eyes that is something one would look very deeply into!
Any particular incident on the sets which comes to your mind right now?
Loads of them! The fact that we have so many actors aboard meant that we would have great sessions of dumb charades, sessions of Pictionary together…so it felt really good that you could play games like in your childhood and we would actually become children..screaming and fighting and you know all of that. So it was fun.
What are the first three words that come to your mind when one says Bheja Fry?
Bheja Fry…uhh…(laughing) this heat of Bombay…Bheja Fry for me can only mean the movie Bheja Fry and nothing else!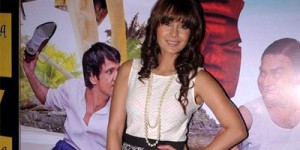 So is there anything which makes Minissha's Bheja Fry?
I get very irritated when you have an address in front of you and you cannot find it and you are running around in circles and every other house or building number can be located except the one you are looking for. That really fries my brain! Really! Ya!
Why should the audience come and watch Bheja Fry 2 ?
Bheja Fry 1 is reason enough. Also it's a fantastic comedy and I can vouch for that because I only sign films which I believe in and which I believe is a value for money for audience.
Your upcoming projects…
I have another romantic movie by Sagar – Hum, Tum aur Shabana – and Shirish Kunder's Joker.
Thanks for talking to BollySpice.
My pleasure.
Bheja Fry 2 is in theaters this Friday June 17th, be sure to check it out!