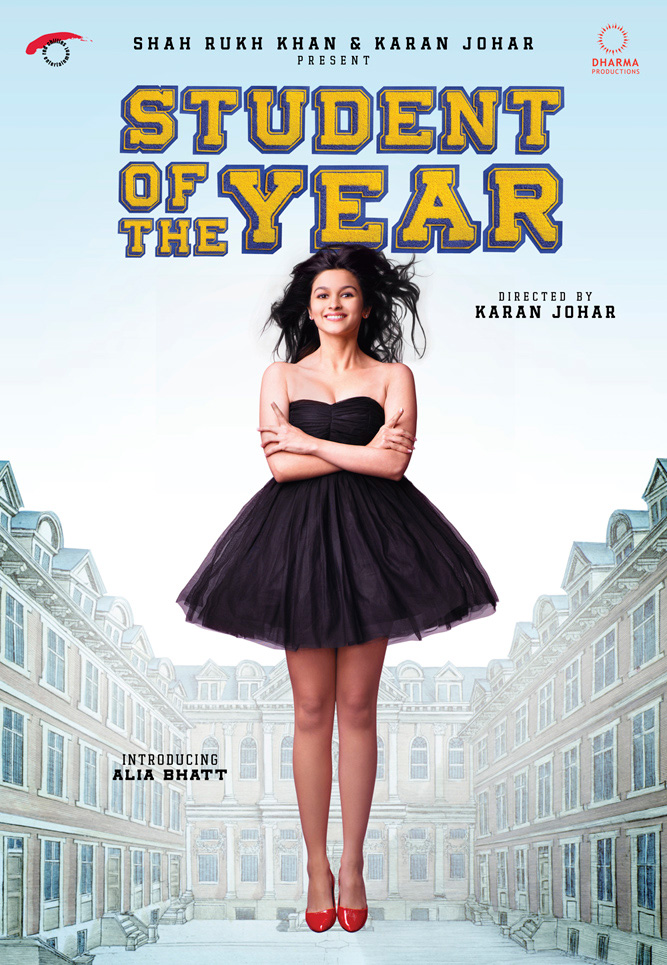 One of the most talked about movies which will release in 2012, Student Of The Year. The movie stars 3 new comers:  Alia, Varun and Siddharth who feature in this movie as debutants! Varun and Alia are children of David Dhawan and Mahesh Bhatt respectively and Siddharth a newbie to the industry.
Mahesh Bhatt's daughter who is being launched in the movie Student of the Year is looking forward to an explicit debut of his princess.
Mahesh Bhatt who is a film maker himself has worked with Dharma Productions in the past. He had directed the movie Gumrah (1993)
The filmmaker with a bagful of hits in the industry believes in paying for the movie ticket and watching his daughter hit the screen with a pride on his face. He even believes that his daughter must be on her own and learn things the hard way with making the choices of the right and wrong. He also appreciates that his daughter has received her 'dream launch' by working and being launched by none other than good friend – Karan Johar.
About the movie
Student of the Year seems to be walking on the same road and it looks like another epic movie is in the making!! In the year 1998, Karan Johar's directorial debut Kuch Kuch Hota Hai with Shahrukh Khan, Kajol and Rani Mukherji. K Jo had made the world fall in love with young and energetic characters that are still known by their screen names – Rahul, Anjali and Tina!