It has been another busy week in B'town with stars attending a variety of press events for upcoming movies. We of course made sure we had our fashion hats on so we could bring you the star that gets our fashionable title of Star Stylista.
Star Stylista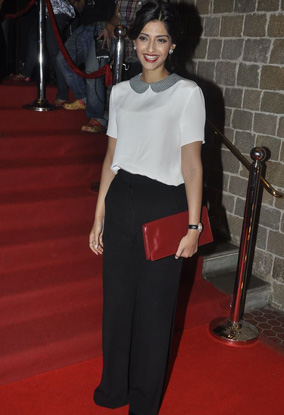 Sonam Kapoor shows us how to work wide legged trousers, which are very trendy at the moment.  Sonam looks pretty in her top that looks great paired with the wide legged trousers. I like how Sonam has added some colour by pairing her outfit with a red clutch and red lipstick. The pearl earrings add a touch of sophistication to her outfit.
The actress was spotted at the Taj Express Premiere and is every inch a Star Stylista.
Fashion Sinner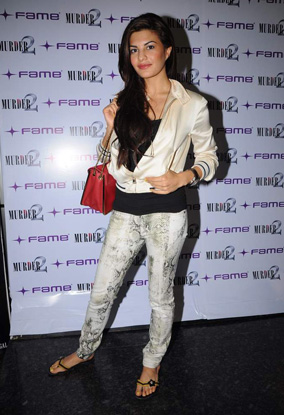 I am not too sure what Jacqueline Fernandez was thinking when she stepped out to the Murder 2 press meet wearing this outfit. The snake print tight trousers are not a good look, and do not look right with the casual jacket. The red Chloe bag is nice but it does nothing for the outfit and adds to the mismatched feeling of the outfit. If Jacqueline wants to make sure she stays of the Fashion Sinner list she needs to check her outfit out in the mirror before stepping out of the house!