This Friday sees the release of the romantic-action film Force, starring Genelia D'Souza and John Abraham. A remake of the Tamil hit, Kaakha Kaakha, the film tells the story of a renegade cop, Yashvardhan (John) whose whole life is dedicated to pursuing a ruthless, underworld gangster. However, along the way he meets Maya (Genelia), a free spirited lady whose love pushes him to make a choice between the life he already knows and the life he could have with her. Does he choose Force or Love? We will have to wait to find out on the 30th. Though some may think that it is a bit of an odd pair, one of the things that has really stood out is the amazing and sweet chemistry between John and Genelia. We got the chance to have a quick chat with the actress. She told us that tenderness is very much a part of the relationship between Maya and Yashvardhan and is part of what she thinks makes their chemistry so interesting. What else did she let us in on about Force? Read on to find out!
What attracted you to the role in Force?
I had seen the Tamil version of it when it released. When I saw Jyothika, the girl in the Tamil version, I thought she was a very lucky girl to have got the role. I always knew that this was a very special role, but never knew it would be remade in Hindi. The fact that I get to break out of being a college girl and being a lady to some extent–that is something that definitely excited me and it was something I definitely wanted to do.
Tell us about your character.
Maya is someone who is a lady, who does things that make her happy and she would never do anything that does not make her happy. She is a social activist, so her whole life is about people and things that she loves and things she loves being part of. At the end of the day it is not a burden…it's something that she enjoys. Being a social activist, one of the traits that she carries is a lot of truthfulness. She has got this thing of being very clear speaking. She enjoys talking a lot and though it may come across as blabbing, everything she says has a meaning and has sense. She loves her life. She is open. There is nothing about Maya that you would call a closed book.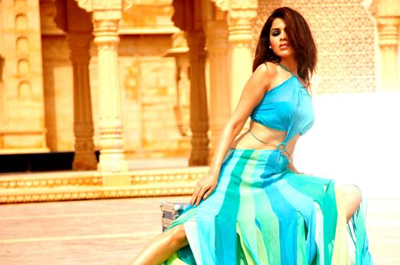 Did you enjoy playing her?
I LOVED playing Maya!
Tell us about working with and romancing John.
Well, what can one say? I mean he's the hottest bod in Bollywood right now and more than that, he is a great co-star and he is a lovely person. He is a lot of fun to be with. We had a great time. John and me got along so well: the chemistry, the comfort level was all there. The best part of John is that he is not just this guy with big muscles; he can strike up an amazingly interesting conversation. He is a very, very interesting person and so that makes it very interesting at the end of the day.
For the characters in the film there is a chemistry that happens from day one. They don't know each other, but the day they meet there is an instant chemistry. I think with John and me, the fact that off screen we get along so well that just helps on screen.
It is a very, very different chemistry, you know, you can't categorize it really. It is not cute, it is steamy, it is sexy and it is a great blend of both. One would think that John would only look good with a really tall girl and a really sexy girl and stuff like that, and here I was, this little petite thing. One would think, would she look good with someone like John who is strong and has those good looks? But we make a very, very interesting chemistry. There is a lot of care in the pair; he is supposed to be the protector at the end of the day of the girl. There is this very beautiful chemistry and there is the care that comes across through both of us, which is a very difficult thing to get generally, but with the physicalities we both have, and with the kind of people we are, it turns into a great blend.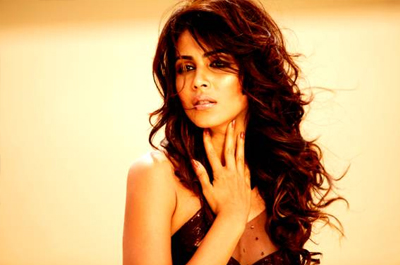 What about working with the Director?
I think Nishikant is a lovely, lovely director for an actor to be directed under. He has just got this real thing about him: gives you real instances. He won't curb you as an artist, yet he gets what he wants. He will define you as a character. The first time I met Nishikant he told me, for me everything about Maya is beautiful: the way she talks, the way she walks, the way she looks, be it the color she wears, be it the bangles, everything is beautiful in Maya. That was a very important trait for him that people have to fall in love with Maya the day they see her. It is not about looking beautiful, it is about having a heart. It was very important for me to think like Maya; to be open, to be clear, to be someone who enjoys life no matter how stressful it gets.
What would you say the main differences are for the Hindi version of this film?
When it comes to my love story, it is mainly intact, but there are changes to suit the Hindi audience. There is a whole realism approach that is in the Hindi version as well, which is not just commercial. Nikishant's style of storytelling is very real, but it is a great blend of being commercial as well as real.
Talk to us about the music.
What I like about the music is that it is heartfelt and it is soulful which I think is important for today's music, which has a lot to do with noise and less to do with things being soulful. For me, Force would take some time to get into everyone but once it does I think it won't leave, because the songs are very, very beautiful and they touch the heart.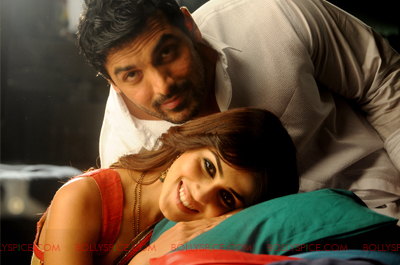 What do you think audiences are going to love about the film?
I think the fact that it is as commercial as it gets and as real as it gets is a specialty of the film. I compare it to a whole meal. You can have your veg, you can have rice, you can have your chicken and you can have everything all in it.
What do you love about being an actor?
I love my work. What excites me is the fact that I get to go on screen and play every character. I feel as individuals in this whole world we forget ourselves, but when you are an actor, you have to be true to that character that you play. That for me, is the most beautiful thing in the world– that you shut out everything and you just act what that character wants you to play. So, for me, I think it is sometimes is better than just being yourself, because you get to be so real and so true to your character and that makes all the difference in balancing you…as well.
Force, directed by Nishikant Kamat and produced by Vipul Amrutlal Shah hits strong in theaters on Friday.