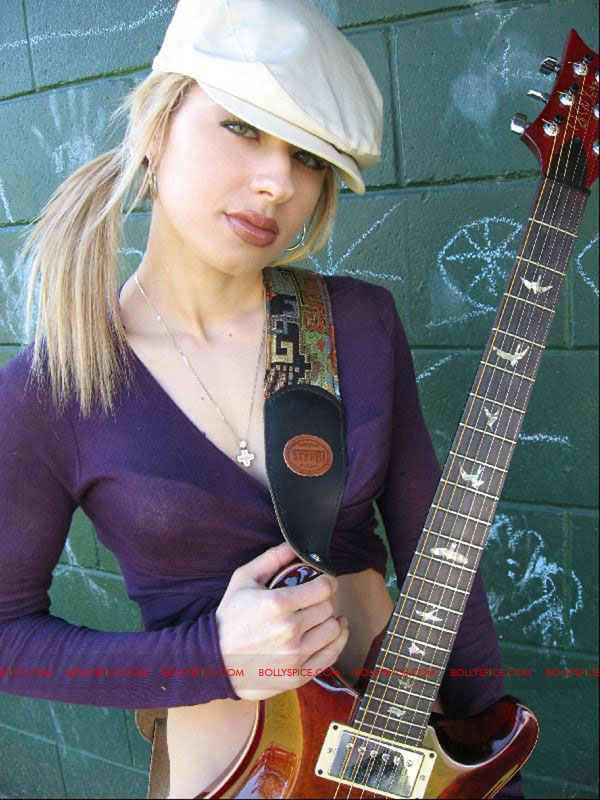 AR Rahman and Imtiaz Ali have put in their heart and soul to create some memorable music for their upcoming film Rockstar produced by Shree Ashtavinayak & Eros International.
The music director has roped in Orianthi Panagaris, Michael Jackson's lead guitarist for a song titled 'Saadda Haq' in the film's soundtrack.
While working on 'Saadda Haq', the team (Rahman, Imtiaz, Irshad & Mohit Chauhan) agreed that they needed a fantastic lead guitarist to justify the tempo and the lyrics of the song. A source from the team says, "While Rahman and Imtiaz had shortlisted several Indian and international musicians, they had Orianthi on the top of their list; given her incredible body of work and her huge international success."
Rahman checked with his agent in LA and even met up with Orianthi during one of his work visits there. He made her listen to the rough track and she absolutely loved it.  Rahman immediately contacted Imtiaz and soon the Director was online, video chatting with Rahman & Orianthi from Mumbai.
"The Director had a long discussion with Orianthi on Skype; briefing her about the film's story and the song's relevance. Orianthi who was sitting with Rahman in LA immediately played some tunes that she felt could work well for the song. They (Imtiaz & Rahman) loved it and so Orianthi was on board!" the source adds.
A few days later, Rahman recorded Orianthi playing the guitar for 'Saadda Haq' in his LA studio. The process took 6 long hours, while Imtiaz witnessed the entire session through Skype!
Rockstar releases worldwide on 11.11.11.
More on Orianthi Panagaris
Orianthi Panagaris, better known simply as Orianthi, is an Australian musician, singer-songwriter and guitarist. Apart from MJ, She has also worked with several renowned international artists like Alice Cooper, Carlos Santana, Carrie Underwood, Adam Lambert, Steve Vai, Allison Iraheta, Koda Kumi, Slash, etc. In 2009 Orianthi was named one of 12 Greatest Female Electric Guitarists by Elle magazine. She also won the award as "Breakthrough Guitarist of the Year" 2010 by Guitar International magazine.