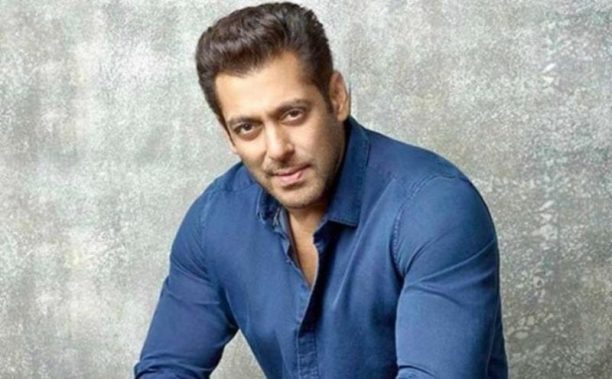 Bollywood superstar Salman Khan does it all. He acts, dances, sings, hosts TV shows and produces movies. The 53-year-old actor was born into a famous Bollywood family; his father Salim Khan has co-written some of the most iconic Hindi films such as Sholay.
Khan holds remarkable box office records worldwide. His home production Bajrangi Bhaijaan (2015) is the fourth-highest grossing Hindi film of all time grossing over £2.6 million in the UK. Two years ago, he also sold out the Birmingham Arena and the O2 in London with his Dabangg concert tour. His combined social media following of over 100 million (28M Instagram, 37M Facebook, 38.6m Twitter) is a good indicator of his loyal and worldwide fanbase.
Apart from working in movies and TV, he runs a charity organisation 'Being Human' – working in the areas of healthcare and education for the underprivileged.
Despite his charitable and humanitarian efforts, Salman is still often dubbed the "bad boy" of Bollywood due to his legal troubles. Just last year he was sentenced to jail after being convicted of killing two blackbuck antelope during the filming of Hum Saath Saath Hain in Rajasthan, India in 1998. The 5-year sentence is currently suspended, and the actor has continued working while being released on bail.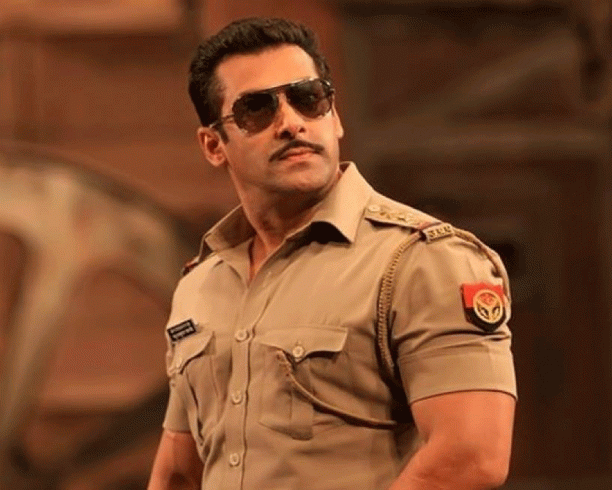 His loyal fanbase, however, is untroubled by the controversies that attach themselves with the actor. Currently, he is promoting his new film Dabangg 3, the third film in the superhit series revolving around the life of a Robin Hood style cop, played by Khan.
He's also seen on Bigg Boss, India's version of Celebrity Big Brother, as the host of the popular reality TV show – one of the most watched shows in the UK on British Asian TV (Colours TV on Sky 706 / Virgin 826).
Salman exclusively spoke to us to discuss his new film, the affects of hosting a TV show on his film career, his production company Salman Khan Films and much more…
Why did you decide to go back to Dabangg? Did you feel the pressure to also live up to the hype the first two films generated? 

It took us so much time to come out with Dabangg 3 because we needed to make sure it was going to be bigger than the first two films. We were pretty sure that we can't destroy this immensely successful franchise just for the sake of making another film. We made sure the scripts, dialogues, action, songs and casting needed to be superior than what we've already shown you. We would not have tried to attempt it if we weren't absolutely sure of the final product. For example, Andaaz Apna Apna is an iconic film but we know we can't match up to the expectations, so we didn't try to recreate it or make a sequel.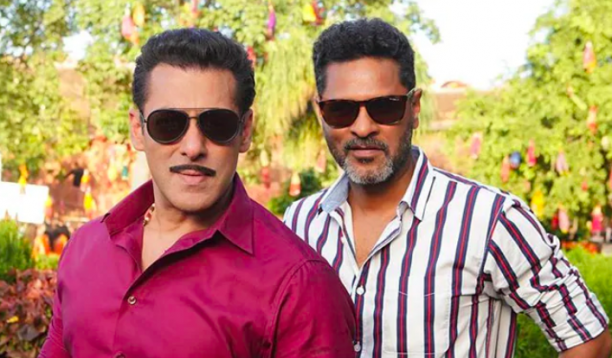 You are releasing the film worldwide during Christmas holidays. Is the release date important to you or do you think the film will work during any time of the year? 

It's a good time to release films as salaries are coming in, kids have school holidays and people are celebrating. In India, for many families the only time they can come together is at a cinema. It's a good time to release a film during the festive time. Alternatively, I prefer a date when no other film is releasing as audiences are then starved to watch the movies.
With streaming services such as Amazon Prime being extremely inexpensive in India, don't you think that this would affect box office returns in such scenarios?
In Bollywood we still largely release films in the cinemas first, followed by TV and then on streaming services. There are a few movies that are releasing directly on digital platforms but the experience of a big franchise like Dabangg can't be substituted when it's not watched on the silver screen. Obviously, you can enjoy the film at home as well but only after you've seen it at the cinema, at least twice (laughs).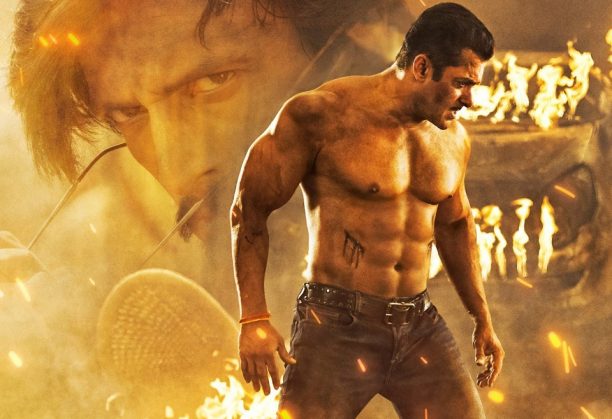 Your fans flock to the cinemas and celebrate your movies. They dance, whistle and throw coins at the screen. How does that make you feel?

I've been fortunate to have such tremendous support from my fans. It's been there since right after my first film Maine Pyaa Kiya. Even some of my weaker movies have done good business at the box office because of fans coming out to see them.
You are producing the film under Salman Khan Films and co-wrote the story. What was that like? 

We had a script pretty much ready before Prabhudeva was brought on board to direct it. However, with a film like Dabangg and the character of Chulbul Pandey, a lot is improvised. The dance steps, action and dialogues were often changed and created on the spot, on set or location.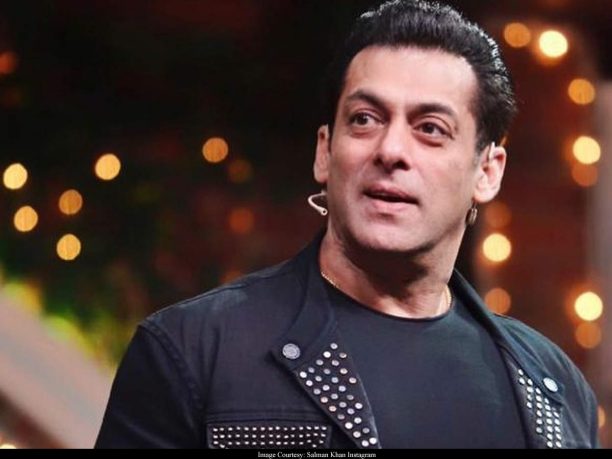 Audiences have been seeing you every weekend on TV as the host of Bigg Boss. Often the decisions you take in the house generate some negative backlash. Do you think this can affect a movie like Dabangg 3?

No, I don't think so. I try to be a fair host, to the fullest of my capabilities. I try to protect them in the house. My aim is always for house mates to leave Bigg Boss and get a lot more work in the industry. If you've noticed, I've personally worked with a lot of contestants from the house. I'm the host, they're staying in my house and I've to care for them and once they leave it. Sometimes I go against the network and creative directors to make sure the reputations of contestants are protected. Unless someone is way over the top and thrown out of the house for breaking rules – that's another thing altogether. I've hosted ten seasons and if I wasn't doing a good job, the network would have replaced a long time ago. 


Bollywood Soundtracks used to be released as an album a decade ago. With YouTube and music streaming services, singles are now being released with video promos subsequently. You changed this approach and went back to releasing full audio songs first. What prompted you to go back to the old way?

The film is a prequel and is about Chulbul Pandey's past and how he became who he is. It was befitting to also change the music strategy and go back to how we used to do things. I felt why do we need to change when it used to work back in the days? I want audiences to hear the songs first and then release the visuals after and it's worked. The music label decides on these strategies but from now, this is the approach I will have for all my future films.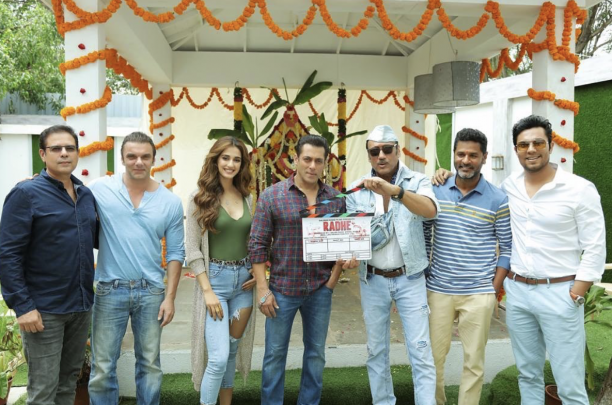 Salman Khan Films has been growing with films being produced starring you and others. What is next for you with the production house?

We are taking it step by step. I don't exactly know when the next step will be taken. I'm producing a new film Radhe right now. There are two more films after that. I don't want to overload my team and myself with more responsibilities at the company. We are making movies right now but maybe we will move into VFX and eventually, we will go into building a studio.
Streaming services have also reduced piracy in India and worldwide. Films are often sold to digital platforms before they're released. What's your take on this business model?

It's nice that pirated DVDs and the trends of Torrents has reduced. It used to bring a huge dent into the producer's pocket. Streaming services have allowed us to bring in revenue which was missing beforehand. If the business grows, everyone working in the industry benefits from it.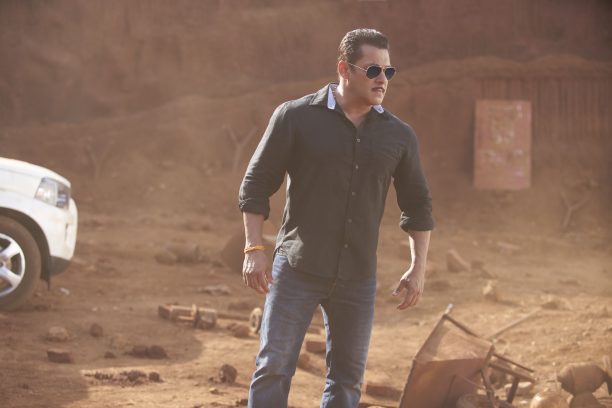 How do you think we need to tackle social media negativity about a film?
People who may not like you as an actor or what do you in personal life often drive an agenda on social media to troll a film. 
It's fine. If people are trolling a film before it's even out, let them. That's their business. Our business is to win them over. How long will they be able to keep the hatred and anger towards a film? Even those people go and watch the film and buy a ticket, even if it's just to troll the film. But they're contributing to the business. Audiences who want to see a film don't make up their minds based on Tweets or Instagram posts or what a critic has to say. If they like what they see in the trailer, they will see the movie.
Dabangg 3 is in theaters now!