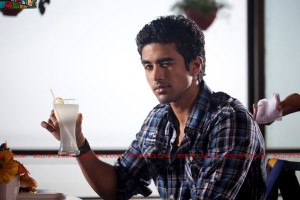 Saqib Saleem, the lead from Mujhse Fraandship Karoge comes from Delhi has a pretty interesting story about how he got into the film business. This talented dude is from Delhi, where his dad runs a successful restaurant business called Salleel's with almost 14 outlets. He was never the studious type, so he assisted his father for almost 8 months. Very soon, he got tired of all the food around him and realised he wanted to act. His dad told him to take a year off and give acting a serious chance. Saqib came over to Mumbai from Delhi and auditioned with YRF for almost 6 months.
Meanwhile, he managed to do a few ads with Pepsi (the one with Ranbir), Tata Docomo, KFC, Sprite and Bar One.
In fact, one day, when he was driving along with his dad, he passed by the YRF office, he randomly halted and told his dad that his first film would be a Yash Raj film for sure. And guess what, his dream came true and he started with Mujhse Fraaandship Karoge. Ironically, he plays a foodie in the film.