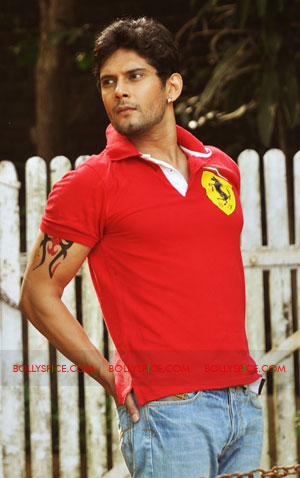 Splitsvilla winner Siddharth Bhardwaj, the latest Wild Card entry on Bigg Boss, has already started showing his true colours. Coming across as a 'wicked schemer', Siddharth has begun spreading false rumours about his male counterpart Amar Upadhyay on the show.
Not realizing that most of the girls in the House have taken a liking for the Kishen Kanhaiya Amar, a clueless Siddharth continues to talk ill about him, even though concerned Housemates warn him of an impending fight that is bound to ruin relations between the two.
But as Siddharth persists relentlessly, he finally manages to anger Amar. To end the matter, Siddharth and Amar pep themselves up for a fight, but they are clear that it will happen only after a weekly task is complete.
"Siddharth is going out of his way to vilify Amar, which will be seen by the audience as a clear attempt to create chaos in the Bigg Boss House," states Amar Upadhyay's publicist and spokesperson Dale Bhagwagar.
He points out, "Siddharth has seen the earlier episodes before he entered the House, and might be trying to scale up the drama quotient by attempting a Pooja Misrra-like coup. If that is the case, he is on the wrong track!"
"Pooja got widespread public support and votes, not because she created a ruckus and fought with most Housemates, but because she was perceived as a 'helpless victim' who gave it back tooth and nail," analyses Dale.
"The sympathy factor combined with her attitude for standing up for herself and fighting it out against all odds, is what won her the huge margin of votes. Siddharth might not be able to manage that against Amar," he adds.
However, until now we have only seen the girls fighting over matters in Bigg Boss. Now with the guys jumping into the fray, it might just get more interesting.