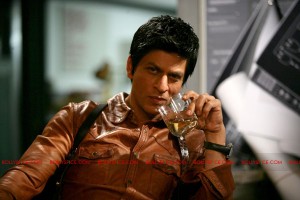 "DON ko gyarah mulkon ki police dhund rahi hai lekin uske fans duniya bhar mein hai." When King Khan was returning from Hong Kong he was frisked by a security official. Shahrukh politely obliged and replied with a "Thank You Sir."
The security official asked to refer him as "DON" instead of Sir as he was in awe of Don's latest promos which had the dialogue "Sir bahut shareef sa lagta hai …call me DON". Shahrukh was very pleased to see the kind of impact the dialogues are making on people.
That gesture left a smile on King Khans face.
Produced by Ritesh Sidhwani and director Farhan Akhtar who is also the director of the flick, Don 2 is slated to break into screens on the 21st December 2011.
For additional information on the characters, please visit the website – http://don2thefilm.com/