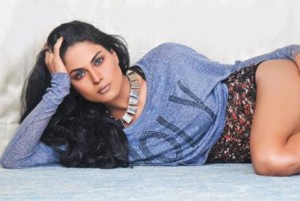 Following the much talked about controversial battle between model and actress Veena Malik and FHM India, rumours have been spreading in the media, calling this a PR stunt.
Veena who has always been very open with the media is deeply hurt by the accusations. She said: "I understand that I have been linked to many controversies in the past relating to my career. But all I'm trying to do is make a name for myself as a woman in the entertainment industry. I am not doing anything different to anyone else and sadly in this instance I feel like I have been used by a publication just so they can sell more copies
Why would I spend thousands of pounds on lawyers and legal fees if I didn't feel like there was a case. I simply want justice for what has happened."
Veena is looking to put this issue behind her and focus on the progression of her career. She is currently busy shooting for songs for some forthcoming Bollywood films. She will no longer be making any further comments about the incident and has full faith in the Indian legal system to ensure justice will be served.
Her UK publicist Nisha Sahdev, of Sahdev Media, said: "These are Veena's final press comments on the FHM matter. We urge press and media to let the matter be and let the judicial services make their decision before any further comments can be issued."