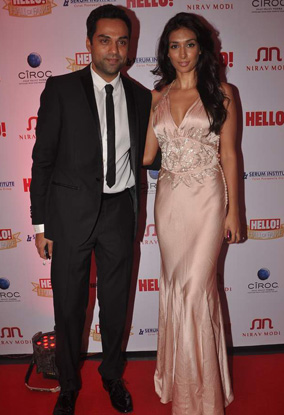 Abhay Deol opts for a simple suit and works it well. As for girlfriend Preeti Desai I wish she had opted for another choice of gown, as this does nothing for her. The colour of the gown does nothing and makes her look like she has spent too much time in the sun!
Verdict – Abhay Deol is HOT!
Preeti Desai is Not Hot!