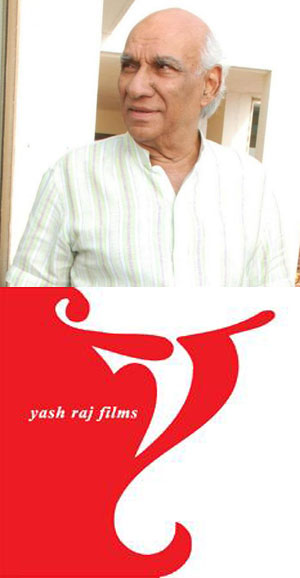 No article or discussion on Hindi film industry is complete without mentioning the contribution of Yash Chopra. The name itself stands testimony to the entire genre of romantic films in India. He made mustard fields look ethereal and saree look sensuous. He made Switzerland a believable dream and he made weddings look vibrant.
Yash Chopra started his career in early 60s and has now come a long way under the flagship of the magnificent Yash Raj Films. It is the dream of every Bollywood debutante to be a part of this banner. The banner declares, 'you have arrived'.  The banner has been the launching pad for several actors, music directors, dialogue writers and directors. It is the internship platform for various assistant directors to learn the tricks of the trade from the mecca itself.
Yash Chopra has given one of the masterpieces of the industry in the past. His production banner gave us films with strong scripts and memorable screenplays. As a director he gave us the legendary Waqt (1965), Daag (1973), Deewar (1975). These films are quite in contrast to his later releases. He moved to romantic genre which came out live in Silsila (1981), Chandni (1989), Lamhe (1991). The quality of all these movies has been the unforgettable dialogues and strong central characters. The heroines looked perfect with painted lips and chiffon sarees and were the new dreamgirls. Be it location, cinematography, art direction or costumes every aspect of a Yash Raj movie has been exclusive and distinguished.
The last time he donned the cap of director was with Veer-Zaara (2004). The audience has been waiting for baited breath for his next directorial venture that will star the fresh jodi of Shahrukh and Katrina. Anushkha Sharma is rumoured to have a pivotal role as well. AR Rahman will give the music to this romantic movie with lyrics penned by Gulzaar Sahab.
Here's wishing this stalwart good luck and may the audience get to enjoy more and more of his work.