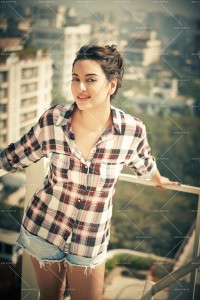 The beautiful and vivacious Sonakshi Sinha has been gaining immense popularity on social media platforms. With her recent entry on instagram, she has garnered many more follwers to her list.
The Lootera actress has revamped her style and looks in the past few months and won many more followers on Facebook. Sonakshi has 10 million followers on facebook and made it big on social networking sites in quite a short span.
By touching the 10 million mark, Sonakshi has beaten several Bollywood biggies like Shahrukh Khan, Akshay Kumar Sonam Kapoor etc. Sonakshi's diva avatar is extremely appreciated by her fans and they eagerly wait to catch her posts.
Sonakshi Sinha will soon start promotions for her upcoming film Holiday , and we cant wait to catch her new style, can you?