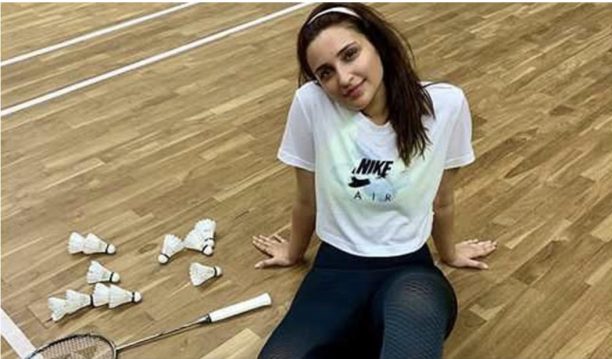 After months of practicing the art of playing Badminton, actress Parineeti Chopra began shooting for Saina Nehwal's upcoming biopic in October 11th in Vasai, Mumbai. The movie traces the journey of the badminton ace to World No 1, traveling across countries and highlighting the milestones of her career.
For the movie they have built 12 sets around Mumbai in the out-skirts to recreate the badminton courts from across the globe, where Saina played the major matches of her career.
Talking about the recreated sets, director Amole Gupte shares, "We have already completed over five court design. Each Court represents a different match right from the Czech Republic to Malina."
Designed and recreated by Amit Ray and Subrata Chakravorty, who has earlier worked with director Sanjay Leela Bansali for Padmaavat and Akshay Kumar's Kesari, the ace director says, "Amit and Subrata are my dearest friends and have worked with me on Hawaa Hawaai and Sniff. Their experience and wisdom helped widen the vision of Saina. They have created international looking stadiums. The task is difficult to achieve in a limited time but Amits's team, especially his art director Bala Patil, have been amazing."
Talking about how over 100 people are working on the recreation of the set day-and-night, Amit says, "Over a hundred people worked 24/7. Now, we are shooting each match for a couple of days and then working overnight to turn the look around for the next one. It's like an ant's colony at work."
The film's second schedule will wrap up in the next few days. "There's one more schedule in January and we will be done," concludes the director.
We can't wait to see this play (sorry for the pun) on the big screen!
A few more pic of the ace actress!