Directed by Sabbir Khan, the action romance Baaghi features Tiger Shroff in an intense avatar with some incredible martial arts moves along with the lovely Shraddha Kapoor who doesn't play the usual damsel in distress but a rebel who can pack a punch or two against the bad guys.
The film, which hits theaters on April 29th, tells the story of story of Ronny, a rebellious 23-year-old from Delhi. Fearing his unruly and angry temperament, his father sends him to a disciplinary academy set in a sleepy town in Kerala. While traveling to the academy he meets Siya, who also carries a rebellious streak but nonetheless sparks fly between them. After his enrollment, Ronny encounters the star student Raghav and things get awry between them when Raghav falls for Siya as well. Years later Ronny is informed that Siya is abducted and is called upon for help to rescue her from the gritty underbelly of Thailand. Lost in the midst of a new city, Ronny comes face to face with his nemesis, Raghav. They both still love Siya unconditionally and are in a battle to win her heart. Who will it be, the rebellious Ronny or the furious Raghav?
We have a special and exclusive Q and A interview with Tiger Shroff as he talks all things Baaghi!
 
Have you been a real life been a Baaghi? Who would you turn Baaghi for in real life?
I am totally opposite and never hit anyone. I used to get bullied a lot. I think I will turn Baaghi for my mum.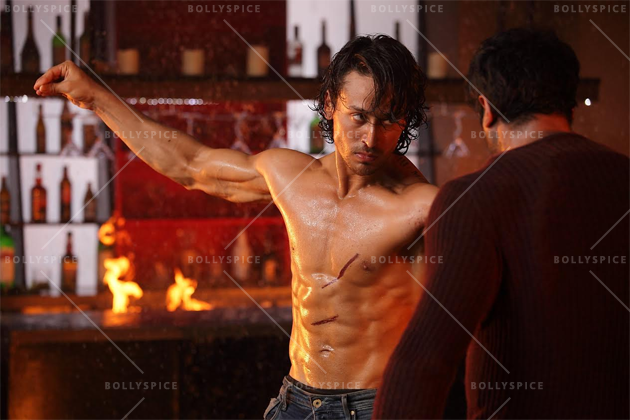 How's it been romancing Shraddha Kapoor?
It has been very easy because we have known each other since childhood. I was very comfortable from day one. Romance is quite a strong element in our film and she never felt uncomfortable nor did she make me feel the same. We've been friends since childhood. We had great fun during workshops and in between the shots.
 
Can we say that action is your genre?
I think it's too early to categorize me in some genre. I try doing everything. This film has a bit of everything.
 
You believe action is art. What do you think of Kalaraipayattu as an art form?
I underwent extensive training in Kalaripayattu before we started shooting. It was an enriching experience. I got to learn something new. Master Sifu showed us the roots of the art form. The authenticity of the martial arts will be seen in the film.
They say an actor's second film is more important than his first. So, will Baaghi be the decider? And if it is, how does that make you feel?
I think the audience is quite lenient with newcomers and are sometimes kind. They were kind to me at least. I got lucky in my first film. In the second film, I want to prove to people that I'm not a fluke or a one-hit wonder. We've worked very hard and I want to show people my growth as an actor and dancer and an action star or whatever you call me. I want to make my family happy and proud and I'm not overconfident, but I am quite confident with our products.