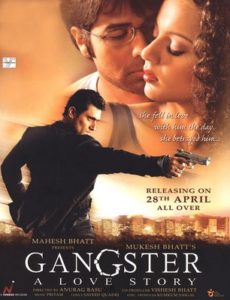 She came, she saw, she conquered! That's Kangana Ranaut's decade-long Bollywood journey in a nutshell. Ten years ago on this day, the actress made her big screen debut with 'Gangster' that released on 28th April 2006. Kangana portrayed her character's longing and pain with such intensity that it made people sit up and take notice of this new 'curly-haired girl'. The film went on to become a hit and Kangana to win her first debut award!
The actress talking about her 10 years in the Hindi Film Industry said, "I am extremely proud of my rags-to-riches story, it's fun to be a misfit or an underdog if you acknowledge your gifts and befriend your obstacles," says Kangana talking of her journey so far.
From being treated like an 'outsider' to being hailed as the reigning 'Queen' of Bollywood and a style czarina, the powerhouse performer has come a long way since her debut. What's more, she's the only top actress who has done so without piggy-back riding on a star-name! With three National Awards on her shelf – which is the second-highest tally ever for a Bollywood actress and the highest for an actress in her generation – along with several other prestigious wins, the highest-paid actress has proven her mettle with every big screen outing and achieved what most can only hope for and that includes winning two National Awards for the Best Actress in a row. In fact, her blockbuster film 'Tanu Weds Manu Returns' fetched the highest opening ever for an actress and became the most successful Bollywood film featuring a female protagonist. The film became the first Bollywood film with a female protagonist to earn over Rs 1 billion in India.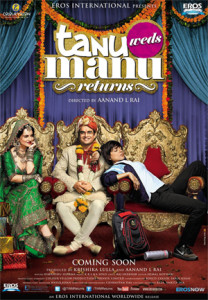 A bankable name in the industry herself, Kangana is also working with the most respectable names here – she has just completed Vishal Bharadwaj's 'Rangoon', post which she has 'Simran' with Hansal Mehta and another film with Rajkumar Hirani. The actress is also the most-sought after name in the ad world, who find her versatile and brave choices on screen and an instant connect with the youth off it a refreshing change. It's hardly a surprise then to see Kangana endorse as many as 15 top brands.
Besides ruling the marquee and the ad world, Kangana is also excelling in her role as a global youth icon, earning plaudits for her talks at the several international forums where she's been invited to. With her outspoken ways and brazen attitude, Kangana's views on several issues have made her a role model for the Gen Next, who identify with her as an independent courageous woman. The actress has always been applauded for her brave choices on screen and off it, earning her a respect that few command.
We can't way to see what she brings to the big screen next
The actress had earlier been invited to London for Women in the World Summit as a New Face of India. Most recently, she was invited to address the Annual Summit 'TakePride2016' organized by CII Young India in New Delhi, where she spoke about various topics including her views on marriage and relationships. Earlier she was also invited by the Indian Navy to attend the prestigious Opening Ceremony of the International Fleet Review where she shared space with several dignitaries including Prime Minister Narendra Modi and the Defence Minister.
Not among the ones to compartmentalize or cap her creativity, the actress has also done a filmmaking course from a reputed international institution.