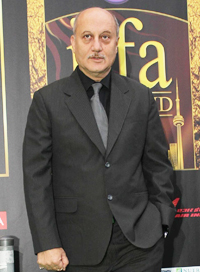 This year the 14th VIDEOCON D2H IIFA Weekend 2013 celebrates a century of creativity, passion and excellence in Indian Cinema. In order to pay tribute to the various crafts behind our glamorous films, IIFA will host an Acting workshop and Music workshop on the 2nd and 3rd day respectively.
The Acting Workshop (100 Years of Indian Cinema: An Actor Prepares) will be led by internationally renowned veteran actor Anupam Kher, with the aim to decode the great craft of acting and motivate the audience to tap into their creative side. The workshop will throw light on various topics like the evolution of Indian cinema and will provide guidance to those who seek a professional career within the acting fraternity. The workshop on day 2 (5th July) is an open invitation to students and film enthusiasts to participate.
Anupam Kher speaking on the workshop said, "It gives me immense pleasure to conduct an Acting workshop at IIFA 2013. Indian cinema has evolved significantly in the past 100 years and I feel honored to be given this opportunity to share my thoughts on it with film enthusiasts and those who seek professional careers in cinema. I am also delighted that my colleagues like Shabana Azmi and Ramesh Sippy will join me and discuss the trends in our ever-evolving film industry. I will consider the workshop to be a success if the audience goes back enriched, with smiles on their faces!"
This creatively stimulating workshop aims to provide consistent training along with comprehension and respect for the 'craft of acting'. There will be an interactive session wherein Mr. Kher will discuss the trends in Indian cinema and his personal experiences working with various acting legends from across the world. This will be followed by a crash course in acting techniques, body movements, voice modulation, diction etc. and will also feature a special tête-à-tête with Ms. Shabana Azmi, Ramesh Sippy and other surprise guests from the Indian Film Industry.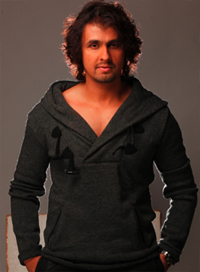 The Music Workshop (Music: Bringing Indian Cinema Alive) will see prolific musician Sonu Nigam along with other renowned guests from the music industry throw light on the journey behind the unforgettable songs that set Indian cinema apart from the rest of the world. The workshop will also feature an interactive Q and A session with the audience to explore the factors that come together to influence music for Indian Cinema.
The unique aspect of the workshop is that the guests and panelists will then use inputs and recommendations from the audience to compose a song LIVE which will excite even the most discerning listener.
The Music Workshop will be held on Saturday, 6th July at The Venetian Macau, from 12 noon to 2 pm.
Both workshops are open to students, film and music enthusiasts and attendance is free. Those wishing to attend can register at musicworkshop@iifa.com & actingworkshop@iifa.com respectively or log onto www.iifa.com