Fans are waiting with baited breath to watch the first glimpse of the hit duo Kabir Khan and Salman Khan's third movie Tubelight. In the newest poster Salman is seen enjoying a bus ride from Jagatpur to Ranikhet with his real life brother Sohail Khan.
In a recent interview Sohail had to say this about working with Salman, "It was great fun working on this film. I enjoyed working with him (Salman). He and Kabir share a great chemistry. As we know each other so it is always an advantage when we work together. It's easy to communicate. There are times when we don't rehearse and just do the scenes."
Check out today's teaser poster!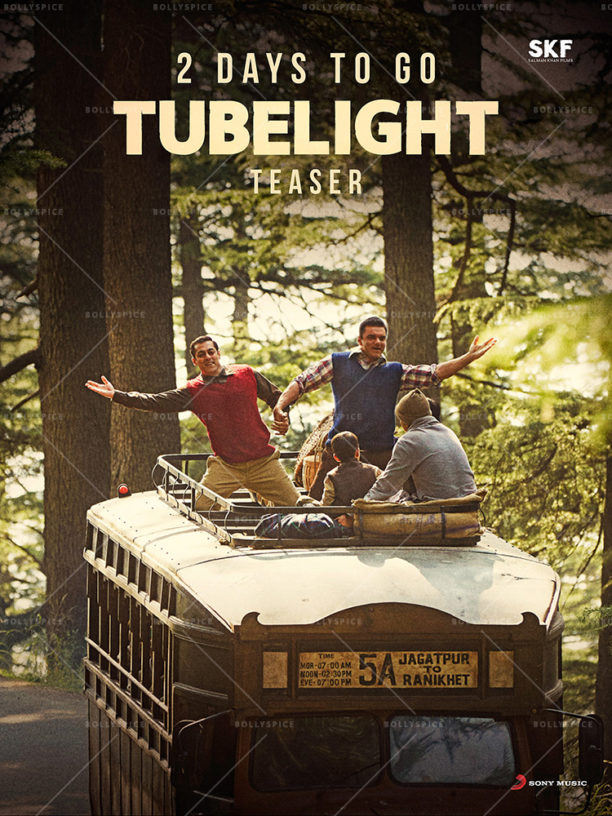 Tubelight is produced by Salma Khan & Salman Khan and directed by Kabir Khan. It stars Salman Khan, Sohail Khan and Zhu Zhu. It is co-produced by Amar Butala. The executive producer is Rajan Kapoor, the associate producer is Garima Mehta and music is by Pritam. Tubelight will release in cinemas worldwide this Eid.