By Rima Bhatia and Stacey Yount
With big stars, great directors, romance, dance, drama and thrills, it certainly looks as if 2015 is going to be a fabulous year at the movies! Being the Bollywood fans that we are, we all had a list of movies we were looking forward to seeing this year. We started off at 10 but then kept thinking 'oh wait this movie' and we have to add that, so check out the 25 films we can't wait to see in 2015!
Shamitabh
Starring – Amitabh Bachchan, Dhanush, Akshara Haasan
Director – R Balki
Producer – Sunil Lulla, R Balki, Rakesh Jhunjhunwala, R. K. Damani, Amitabh Bachchan, Abhishek Bachchan, Sunil Manchanda, Shobha Kapoor, Ekta Kapoor and Dhanush
Music – Ilaiyaraaja
Release Date – February 6th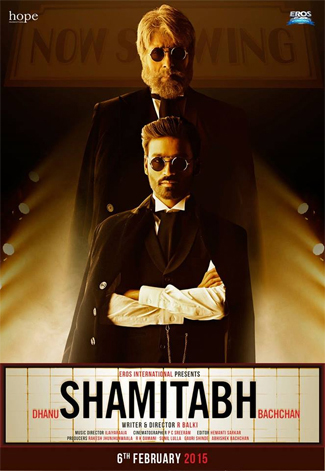 Scripted and directed by R. Balki and featuring Amitabh Bachchan, Dhanush and Akshara Haasan in her debut, Shamitabh has been in the news since August 2013 when initial reports on the grapevine were indicating that Dhanush would be playing the lead in his next; something that he strongly denied.
However, later that year in November it was confirmed that Amitabh Bachchan, along with Dhanush would feature in the lead roles.
2014 saw part of the plotline being revealed, Amitabh Bachchan having lent his voice to Dhanush who reportedly plays a character who is deaf and mute junior artiste in the film. Bachchan is the voice of Indian cinema and this film apparently celebrates that.
A video trailer of Amitabh sitting in a toliet loo and singing the catchy, peppy 'piddly piddly' song and holding the script, was released on December 31st, and an extended version of the trailer was released on 7 January 2015.
This Balki release is one feature that is on quite a few watch lists.
Roy
Starring – Arjun Rampal, Ranbir Kapoor, Jacqueline Fernandez
Director – Vikramjit Singh
Producer – Bhushan Kumar, Divya Khosla, Krishan Kumar, Freeway Pictures
Music – Ankit Tiwari, Amaal Mallik, Meet Bros, Anjjan
Release Date – February 13th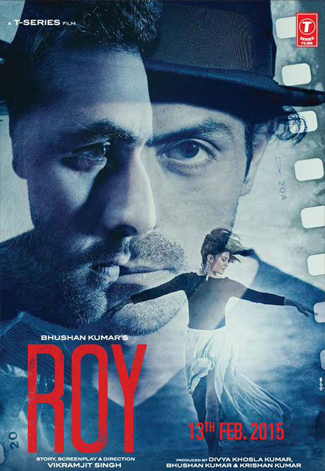 A romantic thriller that sees Rampal cast as a filmmaker, Kapoor in the titular role as Roy, a mysterious thief, and Fernandez in a dual role. The film sees a return to the love triangle ideology.
The official synopsis reveals:
'Roy' is the greatest thief ever known to man, having pulled off impossible heists in every part of the globe. 'Kabir' is a highly successful filmmaker. His first and second movie, Guns Part 1 and Guns Part 2, were based on this thief called ROY. Each part had a new heist; each ending was a different one. As the movie starts, Kabir Grewal is all set to go into production of his next movie, Guns Part 3, and the third part is also about his favorite character 'Roy'. Will the story change this time? Will Roy finally reveal his face to the world? Will he mess up his heist or will he be caught?
Releasing in more than 20,000 screens worldwide, Roy is releasing on the coveted Valentine's Day Weekend. Not much is known about this release in terms of budget, however predictions about Box Office returns are abound with most people predicting a 55 – 60 Crore return.
It isn't long to go to see how this film performs at the box office now. Definitely one to watch this Valentines.
NH10
Starring – Anushka Sharma, Neil Bhoopalam
Director – Navdeep Singh
Producer – Anushka Sharma, Krishika Lulla (Eros) and Anurag Kashyap, Vikramaditya Motwane, Vikas Bahl (Phantom Films)
Music – Anirban Chakraborty
Release Date – March 6th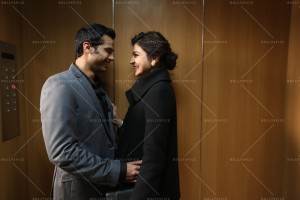 Not only is Anushka Sharma starring in the film, she also choose to take on the job of producing a film for the first time, joining with Phantom Films and Eros International. She told us exclusively, "It is just a very, very good script. I was very excited by it. While I was talking with them about it, I just thought it would be really interesting to do this job, to produce a film. I have always wanted, in the back of my head, to produce films. This one just made it really easy and interesting for me to get into it."
The film is a full on gritty, edge of the seat action thriller that tells the tale of when a road trip goes wrong, but that is all they are telling us!
Talking about the film Vikramaditya Motwane, Phantom Films said, "NH10 has shaped up beautifully. We love it and are super excited to share what is our very first thriller with the audience."
Producer Krishika Lulla, Eros International agrees and added, "With a compelling script and great performances, NH10 promises to be an interesting journey."
It will be interesting to see how this film will shape up! We look forward to seeing Anushka in a different avatar!
Detective Byomkesh Bakshy!
Starring – Sushant Singh Rajput, Anand Tiwari, Swastika Mukherjee, Divya Menon, Neeraj Kabi
Director Dibarkar Banerjee
Producer – Aditya Chopra and Dibakar Banerjee
Music – Sneha Khanwalkar
Release Date – April 3rd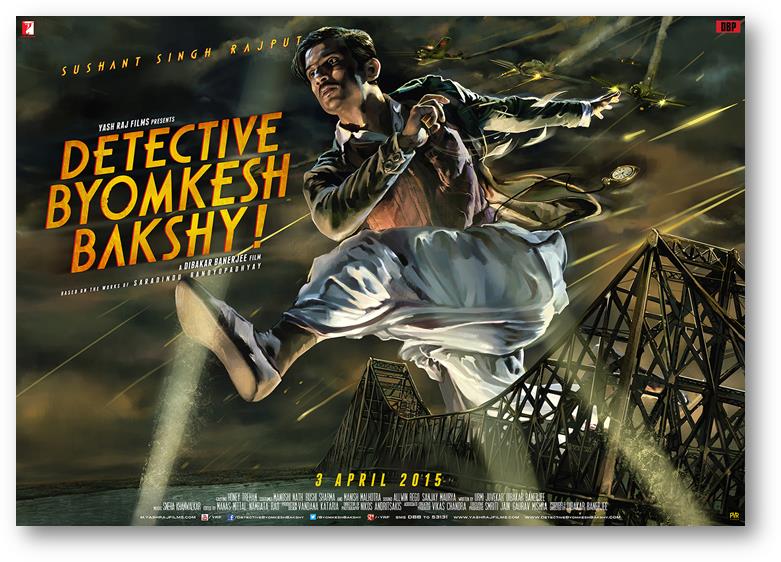 Based on Saradindu Bandyopadhyay's well-known and successful fictional detective, Byomkesh Bakshy, this film is a contemporary interpretation of Calcutta during the 1940's. This first of its kind detective film is an adventure thriller mired in deep political intrigue. A young, astute and intelligent Byomkesh, fresh out of college, pits himself against a mega world villain, depending more on his intuition and instinct rather than concrete proof, to solve the case, sometimes overstepping the law if needed.
About choosing relative newcomer Sushant to play the iconic detective, director Banerjee said, "Sushant Singh Rajput has that dormant volcano thing about him that is just right for my Byomkesh. He looks so quiet, so self-absorbed and withdrawn – till you challenge him. Then he explodes and becomes the most dangerous man in the world – at least for the criminals."
As the tagline says "Expect the Unexpected", and we certainly were wowed with the first teaser and trailer! We look forward to watching the mystery unfold and be solved when the film hits theaters!
Piku
Starring – Amitabh Bachchan, Deepika Padukone, Irrfan Khan, Jisshu Sengupta, Moushumi Chatterjee, Akshay Oberoi
Director – Shoojit Sircar
Produced by – Ronnie Lahiri
Release Date – 30 April 2015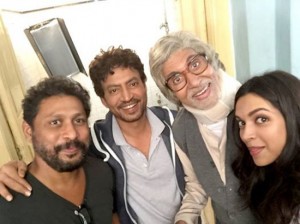 With a very intriguing jodi of Irrfan and Deepika plus adding in the great Amitabh Bachchan and the fact that Piku is directed by Shoojit Sircar, this is a film that had to make it on our list!
Piku is apparently a quirky roller coaster ride of a crazy father-daughter relationship that also has a track of a love story between Irrfan and Deepika's characters.
Talking about the film, the director said, "Piku is a story that will warm your heart and make you smile! We have the best of the talent coming together for a refreshing tale of a father-daughter relationship. I am privileged to direct Mr. Bachchan along with Deepika and Irrfan. They are three powerhouse performers and it doesn't get better than this for me."
During film Amitabh Bachchan said, "What makes the process of filming Piku extremely enjoyable is that it is helmed by Shoojit Sircar and also stars the immensely talented Deepika Padukone and Irrfan Khan. The film has an interesting story and there is a lot of excitement on the sets."
Irrfan added, "There are several projects that I undertake in a year but there's always that one film that you look forward to and to me Piku is that film. I am really excited and look forward to begin work on this one."
While Deepika Padukone said, "It's a huge honor for me to be working with such stalwarts on Piku. I am extremely nervous but also very excited as Piku is the kind of cinema I believe in. I hope I do justice to Piku and bring her alive onscreen in a way that audiences fall in love with her."
April 30th can't come to soon for us!
Bombay Velvet
Starring – Ranbir Kapoor, Anushka Sharma, Raveena Tandon, Karan Johar, Kay Kay Menon, Manish Choudhary, Siddartha Basu, Remo Fernandes
Director – Anurag Kashyap
Producer – Vikramaditya Motwane
Music – Amit Trivedi
Release Date – May 15th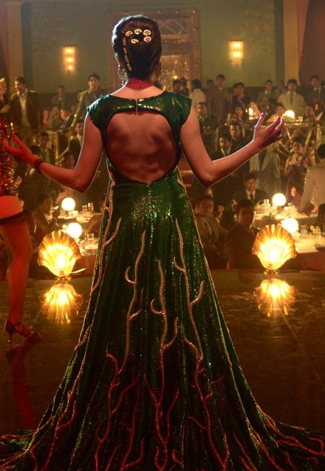 Anurag Kashyap, the king of indie cinema and his big budget release – a budget of 90 crore, is based on Gyan Prakash's Mumbai Fables.
Anurag Kashyap says, "Bombay Velvet is my first film in a trilogy about Bombay, before it became a Metropolis."
Adds Vikas Bahl of Phantom Films, "Bombay Velvet is intricately researched and beautifully fictionalized by Anurag as to how one of the greatest cities of the world was created amidst loads of action, romance, pain and huge drama.
Rumour has it that Kashyap was inspired to make this film after reading James Ellroy's L.A Quartet, a set of four crime fiction novels.
Already creating waves as director Karan Johar will be making his acting debut in a fully fledged role as an antagonist. Vikas Bahl of Phantom Films has said "I think there is a beautiful actor hidden in Karan. I simply love his ads. I'm sure he'll make the character bigger than the actor."
The first schedule of Bombay Velvet started in the third week of July 2013 and continued till 1st week of September 2013, and was shot in at Sri Lanka'sRanmihitenna Mahinda Rajapaksa National Tele Cinema Park, Hambantota, Colombo, Galle and Pasikudah.
The second schedule was also in Mahinda Rajapaksa National Tele Cinema Park, Sri Lanka, where the films leads Anushka Sharma cast as Jazz Singer and Ranbir Kapoor cast as a boxer rejoined the filming in February with the second schedule completing in March.
The third and final schedule was in Mumbai where shooting was held for a 10 day period. Although intended to release late 2014, the film has been finally pegged to release in May.
Dil Dhadakne Do
Starring – Anushka Sharma, Ranveer Singh, Shefali Shah, Anil Kapoor, Priyanka Chopra, Farhan Akhtar
Director – Zoya Akhtar
Producer – Ritesh Sidhwani, Farhan Akhtar
Music – Shankar – Ehsaan – Loy
Release Date – June 5th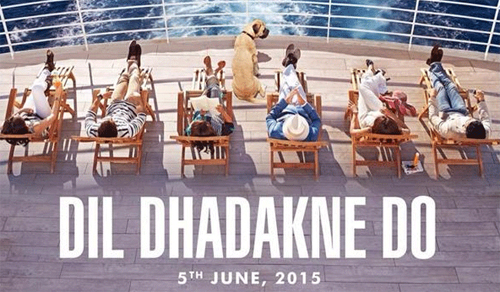 A film about a dysfunctional Punjabi family who go on a cruise, Dil Dhadakne Do was originally announced as a script highlighting the shared brother – sister relationship between Farhan and Zoya post her 2011 release Zindagi Na Milegi Dobara.
Initially facing some casting issues, with each one of the original line up (Hrithik Roshan, Kareena Kapoor, Ranbir Kapoor and Katrina Kaif) backing out for various reasons, the final line up was confirmed by October 2013.
Shooting for the film's first schedule began on May 17th 2014. The cast and crew filmed on a Cruise Liner Deck 7 throughout Europe, specifically in France, Spain, Tunisia and Italy for a month. Shooting then proceeded on land in Turkey and was wrapped two months later on July 18, 2014.
The shooting of the film's second and final schedule began on August 5, 2014 in Mumbai and was officially wrapped on 23 September, 2014.
With the film poster releasing on July 22nd and news of a duet between Farhan Akthar and Priyanka Chopra, this summer release is one to keep your eyes peeled for.
Hamari Adhuri Kahani
Starring – Vidya Balan, Emraan Hashmi, Rajkummar Rao, Amala
Director- Mohit Suri
Producer-Vikram Bhatt
Music-Jeet Ganguly
Release Date – June 12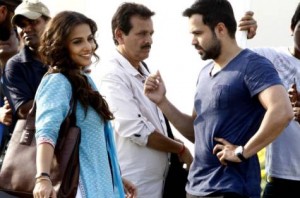 A romantic drama written by Mahesh Bhatt, Hamari Adhuri Kahani is reportedly based on real life.
Apparently it was Vidya and only Vidya for the starring role in the film. In fact, we heard that the Mr. Bhatt wrote the role with her in mind and he said the film would only be done with her in the lead role.
Talking about the film in an earlier interview, Vidya said, "All I can say is that it is an intense love story and I haven't done a love story after Parineeta."
Emraan Hashmi was apparently not so sure about doing the film. He told reporters, "It's a very interesting film. It's my first out-and-out love story. I haven't played such a character. It is a space I was a bit cautious to experiment with till I heard the script from Mahesh Bhatt. It is a very heartfelt and touching story."
About the young director, Bhatt tweeted, "Mohit Suri, you are the only one who can musically explore the depths of this story and touch the world with your cinematic skills."
Adding, "Humari Adhuri Kahani …Real Love Stories Never Have Endings. This film which has flowered from our hearts will live forever!"
To see Vidya in such an intense love story makes us very happy! We also can't wait to hear what music Mohit Suri and Jeet Ganguly will bring to our playlists this year!
Tanu Weds Manu Returns
Starring – R Madhavan, Kangna Ranaut, Jimmy Shergill
Director – Aanand L Rai
Producer – Sunil A Lulla
Release Date – June 12th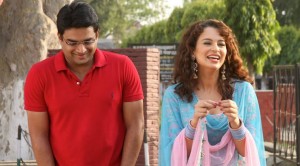 Tanu Weds Manu, which released in 2011, was a surprise hit at the box office and fans have been clamoring for more of Tanu and Manu and we are finally getting more of their story this June!
We don't know much about the story yet but we do know that Tanu and Manu are married and that Kangana will be playing a double role: Tanu and then a Haryanvi athlete Datto.
Producer Krishika Lulla says, "Tanu Weds Manu was memorable and entertaining and we hope the sequel titled Tanu Weds Manu Returns proves lucky and combined with all the talent behind the film, it promises audience double the entertainment."
ABCD 2
Starring – Varun Dhawan, Shraddha Kapoor, Prabhu Dheva, Lauren Gottlieb, Raghav Juyal, Punit Pathak, Dharmesh Yelande.
Director – Remo D'souza
Producer- Siddharth Roy Kapur and Disney UTV
Release Date – June 19th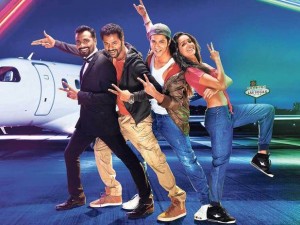 A full-on dance film, ABCD surprised everyone with its success at the box-office. The film was loved by audiences not only for the killer cool moves but also the touching story and great performances by the relatively unknown young cast. The film was such a success that we are getting ABCD 2. WAH! With Disney on board this new dance film, which was filmed in the US in Las Vegas, The Grand Canyon and Mumbai promises to be even bigger and better.
Bringing back the great Prabhu Deva, as well as many of the young cast including Lauren Gottlieb, Raghav Juyal, Punit Pathak, and Dharmesh Yelande, the film also features Varun Dhawan and Shraddha Kapoor. One thing that is very interesting is that this is not a sequel but it is an entirely new story!
Star Lauren Gottlieb told us, "It is based on a true story. It is based on this dance crew, 'Fictitious Crew', a brilliant, brilliant dance crew. I don't know how much experience crews like that in India get to go abroad and these guys went to Vegas and, if I'm correct with the true story, they went and just killed this competition. They came out of nowhere, blew everyone away and put India on the map."
We are eagerly awaiting to learn more about this exciting film, to see Varun and Shraddha, and of course watch some amazing dance! We predict the ABCD 2 will hit even harder than that original!
Bajrangi Bhaijaan
Starring – Salman Khan, Kareena Kapoor Khan
Director – Kabir Khan
Producer – Being Human Productions, Kabir Khan
Music – Pritam
Release Date – July 16th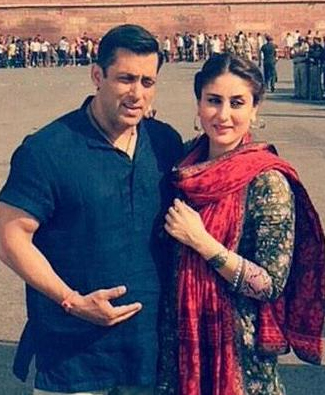 Bajrangi Bhaijaan sees Salman Khan return with an Eid release in July and even more exciting is that the film is with his Ek Tha Tiger director Kabir Khan.
An Indian romantic drama that is co-produced by Kabir Khan and Being Human Productions it deals with a romantic relationship between a Muslim man and a Brahmin woman.
Principal photography for the film began in New Delhi in November 2014; the first schedule of the film was shot in New Delhi followed by the second schedule of the film shot at ND Studios, Karjat. The third schedule of the film is currently being shot in Mandawa, Rajasthan.
Not much else is known about the film but if previous history is anything to go by, this Eid release will be making lots of money for its director and producer.
Brothers
Starring – Akshay Kumar, Jacqueline Fernandez, Siddharth Malhotra, Jackie Shroff
Director – Karan Malhotra
Producer – Hiroo Yash Johar, Karan Johar
Music – Ajay Atul
Release Date – July 31st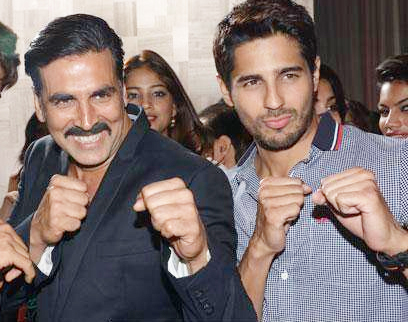 The official remake of the 2011 Hollywood film Warrior with an emotional twist to suit the Indian audience's palate, Brothers is a film that will be based on the sporting world. Helmed by the 2012 release Agneepath director, this film promises a lot. Now whether it delivers on that promise or not is a different story.
Brothers is releasing between Bhajraangi Bhaijaan and Fan and may affect its box office takings as both are big releases. As the audience we just have to wait and watch to see what magic director Karan Malhotra manages to create with his second film.
Fan
Starring – Shah Rukh Khan, Ileana D'Cruz, Vaani Kapoor
Director – Maneesh Sharma
Producer – Aditya Chopra
Music – AR Rehman, Sajid – Wajid, Nadeem Shravan, Amar Upadhay
Release Date – August 14th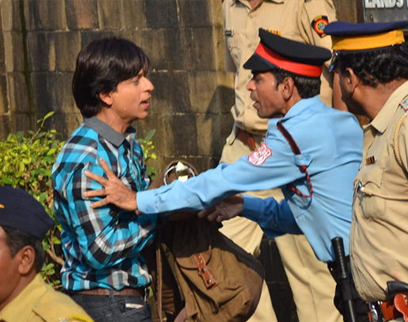 Rumoured to be a vast change from the big productions that we are used to seeing from Shah Rukh Khan, Fan is rumoured to be a light hearted film about a fan and his struggles, however script details are not known in great detail.
We do know he will have a different look in the film, Director Maneesh said, "We are attempting a never-seen before look for Shah Rukh which will be both challenging for us and exciting for the viewer. Understandably, this will be kept under wraps till the first look of the film is revealed."
With Yash Raj films holding the cards close to their chest in regards to this film we can only anticipate and wait for its release. Fan would be Shah Rukh's first non festive release (releasing a day before the Indian independence day) since My Name is Khan and will be releasing between two big films Brothers and Jagga Jasoos, but then this is a Shah Rukh Khan release so we expect nothing less than brilliant.
Fan is one to watch this summer.
Wazir
Starring – Amitabh Bachchan, Farhan Akhtar, Aditi Rao Hydari
Director – Bejoy Nambiar
Producer – Vidhu Vinod Chopra and Rajkumar Hirani
Release Date – August 14th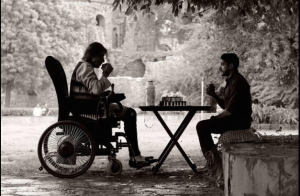 From the first look of the two players at the chessboard we have been intrigued with Wazir. Then we saw the teaser and our pre-conceived notions went out the window. This is not only about a paralyzed chess master and his game; it is also what seems to be a violent tale of Farhan Akhtar's ATS officer.
In a recent interview, Farhan revealed a bit more about the story, "Our characters (Amitabh Bachchan and me) are bound together by a certain grief of a loss of a loved one, which brings the two of us close together. And within that combined grief, how we end up finding some kind of redemption through each other's loss is what forms the crux of the film. Chess 'plays' a metaphor in the film."
About working opposite Mr. Bachchan Farhan said, "Giving his stature, initially, I was anxious to share the screen with a megastar. But as we have started shooting, I realised he is a very friendly co-actor. He has a charismatic personality and maintains easy atmosphere on sets. Once, you start interacting with him, he makes you feel very comfortable."
Definitely one we can't wait to learn more about and then watch when it hits the big screen!
Phantom
Starring- Saif Ali Khan, Katrina Kaif
Director – Kabir Khan
Producer – Sajid Nadiadwala
Music – Pritam
Release Date – August 28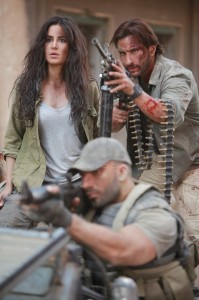 A political thriller, Phantom unfolds across various countries around the world and was shot in Lebanon, London, Turkey, Mumbai, Kashmir, Punjab, Beirut and Vancouver. Katrina and Saif play spies in the drama. The plot revolves around protagonist Daniyal, whose journey to seek justice after the 26/11 attacks takes him from India to Europe, America and the volatile Middle East. However, he finds out that in a mission like this, there is always a price to pay, in this case, a very personal price.
Producer Nadiawala says, "Both the actors, Saif and Katrina, have worked hard for their roles. Phantom is an intense action-thriller and is sure to keep you at the edge of your seat."
From the shots from the set we look forward to seeing a new Katrina and being taking on this thrilling ride!
Shaandar
Starring – Shahid Kapoor, Alia Bhatt, Pankaj Kapoor, Sanah Kapoor, Sanjay Kapoor
Director – Vikas Bahl
Producer – Karan Johar and Anurag Kashyap
Music – Amit Trivedi
Release Date – September 4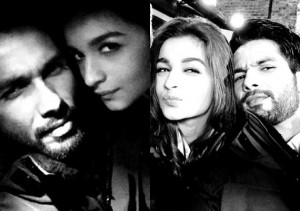 With the announcement that Alia and Shahid would be starring together in a film, this hit the top of many a fans "I must see this in 2015" lists!
The film also boasts a cast that includes Shahid's father Pankaj and his sister Sanah!
Directed by the great Vikas Bahl (Queen), Shaandar, largely shot in Leeds, UK is reportedly about a lavish destination wedding.
The highly anticipated movie wrapped in December much to the disappointment of the cast. From their insta-posts and insta-pics on social media both Alia and Shahid enjoyed working together on Shaandar!
During filming Shahid said, "It has been great. I am working with my father Pankaj Kapoor in Shaandar. He is playing Alia's father and my sister is playing Alia's sister, so my family has been taken away from me. It has been exciting to work with Vikas Bahl. I loved his last film Queen. I am collaborating with Karan Johar for the first time. We have been trying to work for last 7-8 years and finally it has worked out. I am pairing up with Alia for the first time. So there are lots of exciting factors in Shaandar. I am really excited for it."
Katti Batti
Starring – Imran Khan, Kangana Ranaut
Director- Nikhil Advani
Producer- Siddharth Roy Kapur
Release Date- September 18th
With the intriguing jodi of Imran Khan and Kangana Ranaut, when the first looks of the film were released recently this film went on Bollywood fans radar.
It tells the tale of a happy couple whose relationship hits the rocks when she finds she is pregnant. Talking about the film in a recent interview, director Nikhil Advani says, "I agreed to do the film just on the basis of the original title, Saali Kutiya: A Love Story. The censors would have never passed it, so we changed it to Katti Batti. But I have retained Anshul's modern take on an age-old institution. It reflects the fact that Indian women today are confident, progressive, empowered and ready to take chances."
Nikhil revealed he always had Imran in mind for Maddy but was excited when Kangana agreed to do the part. "UTV spotted a gem of a script with Katti Batti and it was critical that it got the cast that justified it! Am personally elated by this casting combination as it is a dream to work with Kangna – her body of work has not dulled her ability to bring humility to her craft. Imran on the other hand is drawing from new personal experiences and emotions and brings with him as well, a fresh approach."
Imran is excited to be a part of this unusual love story, "I have always wished to be a part of films that make me proud as an actor. Katti Batti will be one such film.. Nikhil Advani is a great story teller and Kangna is one of the finest actors of our generation."
Kangna says, "It is a beautiful story. I just hope I do justice to this story that might change the perspective of love and love stories for us and for coming generations".
Prem Ratan Dhan Payo
Starring –Salman Khan, Sonam Kapoor, Neil Nitin Mukesh, Swara Bhaskar
Director – Sooraj R Barjatya
Producer – Sooraj R Barjatya
Music – Himesh Reshammiya
Release Date – November 11th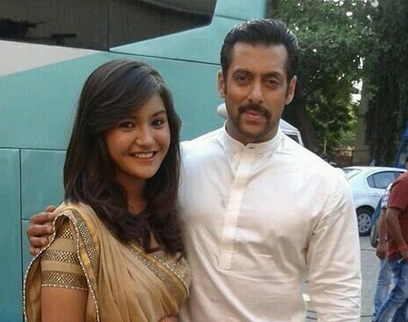 A film that brings back the famous jodi of Barjatya and Khan after a 15 year gap and sees the pairing of Sonam Kapoor and Salman Khan back to the silver screen for the first time since Bhansali's 2007 release Saawaariya.
Rumoured to have Khan cast in a double role this film is already creating waves with a massive set constructed in the outskirts of Karjat Mumbai, with budget details being kept tightly under wraps.
Pictures showing Salman in a traditional Dhothi Kurtha have already been leaked indicating that this family drama will possibly be slightly different from its predecessors.
With principal photography having commenced in June 2014 this Diwali release is one to look out for.
Jagga Jasoos
Starring – Govinda, Ranbir Kapoor, Katrina Kaif
Director – Anurag Basu
Producer – Anurag Basu, Ranbir Kapoor
Music – Pritam
Release Date – November 27th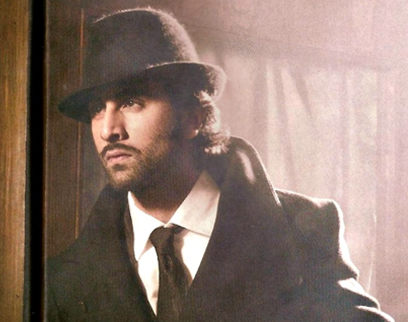 The last Anurag Basu – UTV – Ranbir Kapoor collaboration made 120 crores. The film was Barfi. This time the trio are back with a slightly more conventional commercial film.
With a rumoured 15 songs to help tell the story of a teenage detective in search of missing father, Jagga Jasoos was shot between the gaps in shooting of Bombay Velvet.
UTV are hoping that Jagga Jasoos will turn into a franchise though this is dependent on the success of the film. The film was originally going to release in October–November 2014, but due to conflicting commitments by the lead actors, the film has been re-scheduled to release in November, 2015.
Bajirao Mastani
Starring – Ranveer Singh, Deepika Padukone, Priyanka Chopra
Director – Sanjay Leela Bhansali
Producer – Sanjay Leela Bhansali
Music – Sanjay Leela Bhansali
Release Date – December 25th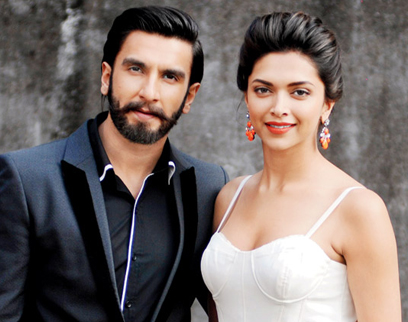 A film that has been in the press since 2003 is finally releasing! Agreed this is not with the original line up. Salman Khan has been replaced with Ranveer Singh and Deepika Padukone has replaced Aishwariya Rai.
Presenting the story of Maratha King Bajirao, Sanjay Leela Bhansali is vying for a Christmas release.
Principal photography of the film started on September 23, 2014 with Singh and Chopra. Padukone shot for a crucial scene for two days during the end of December 2014 and will resume shooting in March 2015, after completing work for her other projects. It is rumoured that a major portion of the film will be shot in Mumbai's Film City Studios with the outdoor sequences being finalized for Madhya Pradesh, Rajasthan, Gujarat, and Wahi.
Ram Leela was one of the biggest surprise hits of 2013. It earned 115 crores in India alone and it is a well known fact that there are very few directors that an tell a costume drama like Sanjay Leela Bhansali. It will be interesting to see how this film fares at the box office and whether this film sees any competition or not. It is rumoured that Shah Rukh Khan and Rohit Shetty may be looking to take over Christmas this year but this waits to be seen. At the beginning of last year Welcome Back and Bombay Velvet were originally announced as Christmas releases, but with the announcecment of Aamir Khan's PK on the same day Welcome Back and Bombay Velvet changed their release dates.
Fitoor
Starring – Rekha, Katrina Kaif, Aditya Roy Kapur, Talat Aziz, Aditi Rao Hydari, Akshay Oberoi, Rahul Bhat, Lara Dutta
Director – Abhishek Kapoor
Producer -Siddharth Roy Kapur
Music – Amit Trivedi
Release Date – December 25th 2015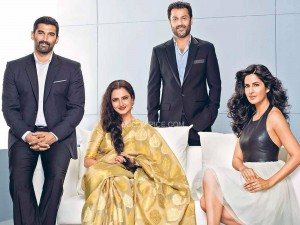 A take on the classic novel Great Expectations by Charles Dickens, this is Abhishek Kapoor's reimagining that tells the tale of an artist named Noor (Kapoor), his muse Firdaus (Kaif) and the Begum (Rekha).
Talking about the exciting project, Abhishek Kapoor said, "Fitoor is a story of grand passion, beauty and love."
About Rekha, he had nothing but praise, "Rekha responded very well to the material. She understood the kind of film I am trying to make and the story I'm trying to tell. More than anything else, we discussed the character and she got into the depth of the story."
Disney UTV's Siddharth Roy Kapur says, "Abhishek is an exceptional filmmaker. We believe his cinematic vision for the Dickens classic, Great Expectations, along with this fantastic cast we've put together, will be something to look forward to."
We certainly are and hope we get to see the film this Christmas!
Tamasha
Starring – Deepika Padukone and Ranbir Kapoor
Director – Imtiaz Ali
Producer – Sajid Nadiadwala
Music – AR Rahman
Release Date – December 25th
Since Yeh Dewaani Hai Deewani, fans have been eagerly awaiting to see Ranbir and Deepika onscreen together again. This time the jodi pairs up in an Imtiaz Ali romance, which you can bet will be something a bit different.
Though not much is known, we do know that in the fun and lively film Ranbir apparently plays a nomad who meets Deepika on the island of Corsica. Both interested in the theater, the two fall in love during their adventure and while performing plays and dances for the locals. In fact, one report stated that the reason the film is title Tamasha is based on the famous Shakespearean line, 'All the world's a stage and all the men and women merely players.' But as for the full story we will have to wait and watch to find out more!
Imtiaz Ali said in an interview about his lead pair, "When you have people who are commercially strong it takes off the pressure. But I don't consider it that way. There is a story I'm interested in making and Ranbir-Deepika are the right choice and we just try and make a great film which most people enjoy. That's all you can do."
With this trifecta of Ali, Kapoor and Padukone plus adding in the magic of the music of Rahman we are certain this will be a nice Christmas present for Bollywood fans!
Also on our radar are 3 more films, which we think will release this year
Jazbaa marks the return of Aishwarya Rai Bachchan to films and fans cannot wait to see what she has in store. Directed by Sanjay Gupta, the contemporary thriller that also stars Irrfan Khan, Shabana Azmi might hit theaters in August or September.
Ram Madhwani's next reportedly will be releasing on May 1st but who the cast will be it is not known. Rumors abound as to who will play the lead, the first being Kajol. If true, we can't wait to see one of our favorites back on screen again! We also hear Kareena and Priyanka may play the lead so we will have to keep our eye out for more news!
Raees starring SRK and Pakistani actress Mahira Khan, as well as Nawazuddin Siddique may be one for next year but a film to keep your eye out for! Produced by Excel Entertainment, the drama is directed by Rahul Dholakia.
So did we mention the film you most want to see? Let us know in the comments!