In his super-prolific career Rishi Kapoor did a lot of junk films. The movies were rancid in their demerits. But Rishi was never short of a miracle even in the films that insulted his incredible talent. Try these, and you'll know what I mean.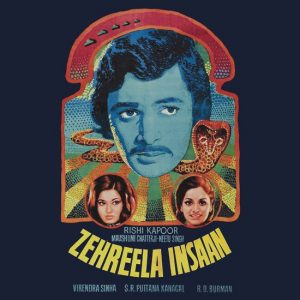 1.Zehreela Insaan (1974): Right after the gentle romance of Bobby, Rishi Kapoor pasted a mean moustache on his face and played a grey character, a rebel without a cause who can only be tamed by his beloved Masterji, played by Pran who played Rishi's stern father in Bobby. Rishi falls in love with two women.The first played by Moushumi Chatterjee is forcibly married to a shady man. She ends up a sex worker. Watch Rishi face when he meets her many years later and she tells him her story in the unbearably poignant Lata Mangeshkar song Arrey suno kahani…. This was the first of the many films that Rishi did with his future wife Neetu Singh, and the only one that ends in tragedy with the two committing suicide. This film flopped for its grim tone. But worth rediscovering to see how versatile RK was from the start.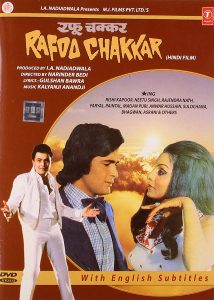 2.Rafoo Chakkar (1975): Cross-dressing was not so hot in those days. Rishi took up the challenge in this unofficial remake of the Jack lemmon-Tony Curtis starrer Some Like It Hot. Rishi and Paintal were a hoot in drag,travelling from Mumbai to Baroda with a bunch of girls. Years later Rishi's son Ranbir teamed up with Paintal's son Hiten Paintal in Bachna Ae Haseeno. But the sparks were missing.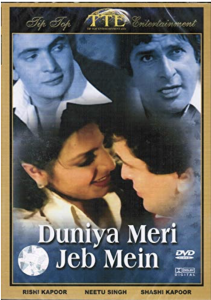 3.Duniya Meri Jeb Mein (1979): Just the pleasure of watching Rishi Kapoor play his uncle Shashi Kapoor's brother in this Tinu Anand action-romance is reason enough to watch the flop film. Earlier the pair played son and father in Kabhi Kabhie. The action scenes are surprisingly watchable even now.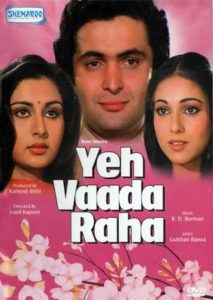 4.Yeh Vada Raha (1982): Ramesh Behl's desi adaptation of Danielle Steel's mushy novel The Promise where Poonam Dhillon returns after a car crash with Tina Munim's face gets a 'C' for corny but also an 'A' for amiable. Rishi could make the most unbelievable look believable om screen. He made this bumpy journey thoroughly enjoyable.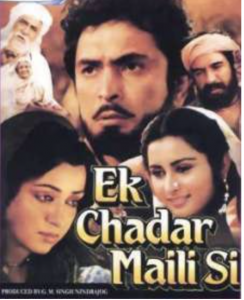 5.Ek Chadar Maili Si (1986): Rajinder Singh Bedi's classic short story of a widow being married to her dead husband's brother ten years her junior, saw Rishi Kapoor shine in a women-centric film as he did repeatedly throughout his career in Damini,Tawaif, Prem Rog , Henna and Saahiban. Give him a smaller peg and he would find away to make it large. Cheers to that.