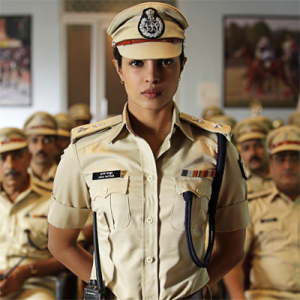 The recently released film Jai Gangaajal starring Priyanka Chopra has created a stir with its powerful storyline and spectacular performances. Set in the Bankipur district of Bihar, the story revolves around SP Abha Mathur essayed by Priyanka who takes down corrupt politician Babloo Pandey played by Manav Kaul. The film has all the fans simply raving about it and here are 5 reasons why we feel Jai Gangaajal is a must watch!
1.) Priyanka Chopra as a police officer: PC has proved her acting chops time and again and she has done this yet again in Jai Gangaajal. Priyanka's portrayal of a strong and fierce cop fighting back against the corruption prevalent in her district is a must see. Post a stellar performance in Bajiao Mastani and her Hollywood stint, watching Piggy Chops throw in some kicks and punches will definitely be a visual delight!
2.) Prakash Jha debuted as an actor: Prakash Jha has debuted as an actor in his directorial venture. A first for the veteran director who is known for this path-breaking realistic cinema, fans can definitely look forward to Prakash Jha holding his own opposite Priyanka Chopra.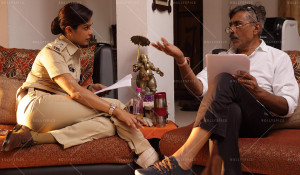 3.) Dialogues and themes: With Prakash Jha onboard as the producer, writer, director and now actor, the movie is filled with the trademark Jha style one-liners and punch lines which one will definitely enjoy. ''Aur ek baat aap sab yaad rakhiye, mein yahaan table, khursi par beth kar salaami thookne nahi aayi hoon" – an iconic dialogue mouthed by Priyanka.
4.) Breaking stereotypes: Priyanka is sent into the village district to take down a male corrupt politician mainly because she is woman who can do nothing! Little do they know that Priyanka is no timid being but a tough cop ready to face danger with her head held high. The film aims to breaks all barriers with Priyanka's portrayal of a woman cop."Khakee ka rang sahi ho na toh chahe usse mard pehna ya aurat tum jaise namardo ko chutki mein uski aukaad dikha deti hain".
5.) Manav Kaul as the corrupt politician: As they say no hero can triumph without a villain. If Priyanka is the true hero of the film, Manav is the perfect foil to her character as the corrupt politician Babloo Pandey. He has aced his performance and truly deserves to be lauded