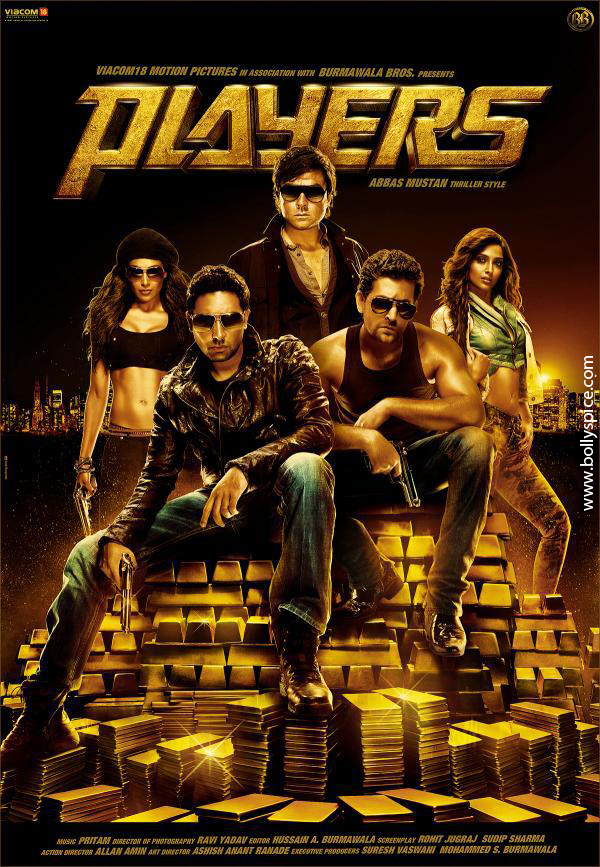 Players is a movie about the biggest heist of the century involving stealing a gold consignment being transported from Russia to Romania. The film was shot over a year  in International locales as well as in India. We bring you five scoops from the sets of Abbas-Mustan's thrilling ride:
I won't wear them: Abbas-Mustan's upcoming action-thriller releasing next week in the UK was extensively shot in international locales of Russia and New Zealand. While shooting in Russia, the cast had to wear monkey caps. Well-known designer Anaita Shroff Adjania travelled to the US to buy them as they were important for some sequences. When she came back, Abhishek Bachchan refused to wear one.
Hungry Players at the North Pole: Players is also the first ever film to be shot at the North Pole. However, the cast and crew did not expect that there would be no food available there for them. Being the North Pole, only 3 to 4 vegetables grow there. The catering crew carried packets of soups to the shoot for them and it was quite a difficult schedule for everyone.
Men in Black: Abhishek Bachchan got Abbas-Mustaan to wear black! The director's are famous for only wearing white on all occasions. During the shoot, Abhishek quietly disappeared without informing anyone. After an hour, he returned with two black jackets and convinced Abbas-Mustan to wear them.
The Professional Player: The crew of Players was required to shoot during magic hours (5.12 am-6.15pm) while shooting in Goa. Sonam Kapoor, who plays a central role in this ensemble cast film, was so professional that she would get ready at 3 am for the shooting as her make-up would take time . The young actress used to sleep for barely 3 to 4 hours.
Stalker alert: On her day off, Bipasha decided to visit the market in St.Petersburg, Russia, only to realize that she was being followed. Bipasha said: "I decided to drop into one of the local stores and to my horror I realised was being followed by this gentleman who refused to leave me alone. It was a scary experience. I immediately called Omi and Sikander who rushed to the spot within minutes."

 Starring Abhishek Bachchan, Sonam Kapoor, Bipasha Basu, Bobby Doel, Neil Nitin Mukesh, Omi Vadiya, Sikander Kher, Johny Lever, Vinod Khanna and Aftab Shivdasani, Players will release in the UK and worldwide on 6th January 2012.