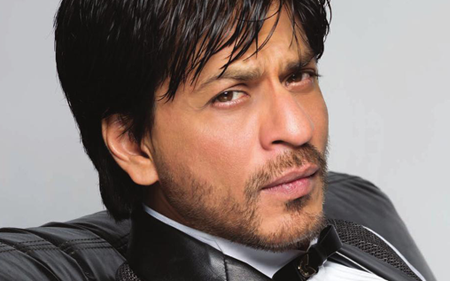 If you can believe it, Shah Rukh Khan turns the big 5-0 today. In celebration of this momentous occasion, we've compiled a list of 50 reasons we love the Baadshah of Bollywood. It wasn't hard!
1. He gave us Rahul. From Dil To Pagal Hai and Yes Boss to Kuch Kuch Hota Hai and Kabhi Khushi Kabhie Ghum and more, SRK has totally owned this iconic, lover boy character.
2. He's the quintessential Bollywood hero. Starting with his first super hit, Dilwale Dulhania Le Jayenge, SRK stole the hearts of Bollywood audiences with his romantic persona.
3. …but conquers those serious roles too. His solid performances in films like Devdas, Swades, Chak De India and Dil Se show what a versatile actor he really is.
4. Those dimples! No explanation needed.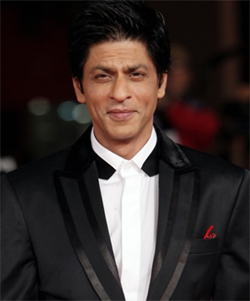 5. He makes us fall in love. Every. Single. Time!
6. He's a family man. A quick glimpse at his social media accounts will show just how much he loves Gauri and his kids, Aryan, Suhana and AbRam.
7. "K…K…K…Kiran!"
8. He's good when he's bad. Don't be fooled by his lover boy avatar! SRK plays an amazing anti-hero too. Think Darr, Baazigar and Don.
9. He's a fighter. SRK has undergone multiple knee surgeries, shoulder surgeries and other health complications, but that hasn't stopped him from taking up challenging projects and continuing to entertain his fans.
10. His love for cricket. He and Juhi Chawla own the Kolkata Knight Riders.
11. His energy. Shah Rukh's contagious energy is often applauded by his industry cohorts.
12. He takes risks in his career. Films like Ra.One and Paheli prove that.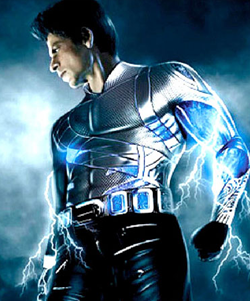 13. …and with his look! Not sure we were all on board with that ponytail but, hey, it was different!
14. He gives fans an inside look. Shah Rukh has done documentaries, autobiographies and frequently posts on Twitter and Facebook.
15. He can sing, too! OK, he's no Sonu Nigam but King Khan does have some playback singing to his credit. Remember 'Khaike Paan Banaraswala' from Don or 'Apun Bola' from Josh?
16. He gives back. King Khan's philanthropic efforts have him supporting everything from healthcare and education to disaster relief.
17. He helped launch Deepika Padukone and Anushka Sharma. Two of the biggest actresses of today!
18. He's one half of an iconic Jodi. SRK-Kajol, anyone?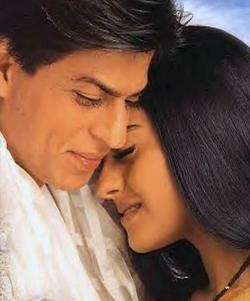 19. He's an eloquent speaker. People still talk about his 2012 speech at Yale University.
20. "Bade bade deshon mein aisi choti choti baatein hoti rehti hain."
21. His own love story. How many men of such caliber can you say have been in a happy marriage for almost 25 years?
22. That signature pose! Only he can pull off those arms on a mountain top or in the middle of a flower field without looking completely idiotic.
23. He's humble. Despite so much success, Shah Rukh is often quoted as being humble and down to earth.
24. His charming smile. Just makes you go all mushy inside, doesn't it?
25. He's a solid item boy. Case in point: 'Kaal Dhamaal' and 'Dard-e-Disco'.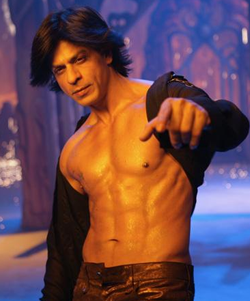 26. He's a self-made man. SRK didn't come from a legendary Bollywood family nor did he come from a wealth of money. He comes from a simple, middle class family and his strength and determination has brought him success.
27. His views on religion. It's well known that SRK is Muslim but his wife, Gauri, is Hindu. SRK makes it a point to respect both religions equally and follows both customs in his household. What an example!
28. He can be a funny man. SRK has excelled in comic roles in films like Baadshah and Chennai Express.
29. He looks good in everything. Seriously — everything.
30. Two is better than one. Duplicate, Don, Om Shanti Om…we love having more than one Shah Rukh in a movie!
31. He's a hair-spiration. Meaning, his hair is an inspiration. To everyone.
32. He's a doctor? OK, that's a stretch. But he recently received an honorary doctorate from the University of Edinburgh for his philanthropy and contribution to film. Impressive, nonetheless!
33. He can entertain outside of movies. Shah Rukh has hosted television shows, hosted award ceremonies and performed in stage shows. Is there anything he can't do?
34. He keeps it classy. Sure, SRK has had his fair share of spats and industry feuds but he's not known for pettiness. Earlier this year, he even tweeted the first look of Salman Khan's Bajrangi Bhaijaan.
35. He makes scruff look good. So good.
36. "Mujhe jungli billiyan bahut pasand hai."
37. He can dance. In a recent tweet he called himself the "worst best dancer in the world." We beg to differ.
38. He's a global force. Newsweek named Shah Rukh Khan one of the 50 most powerful people in the world in 2008, he's been on the cover of Time Magazine, he's presented at the Golden Globe Awards, and we can go on. SRK's recognition and fame stretches far beyond India!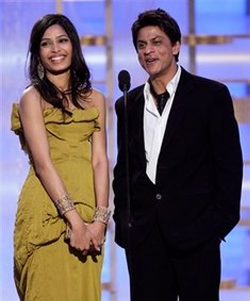 39. He values friendship. His strong relationships with Karan Johar, Farah Khan, Juhi Chawla and more are still going strong after many years.
40. He pulls off a GAP sweatshirt like no other. And you know he made you want one too!
41. His expressive eyes. One look can make any girl melt!
42. Red Chillies Entertainment. His production house produced fantastic films like Main Hoon Na, Billu, My Name is Khan and so many more.
43. He's an amazing brand ambassador. If you don't recognize SRK from his films (are you living under a rock?), you'll surely recognize him from his endorsements of major brands like Pepsi, Tag Heuer, Nokia and Hyundai.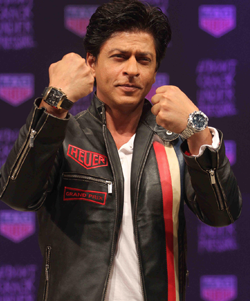 44. He brought us Akon singing in Hindi. 'Chammak Challo' is a huge chartbuster of recent times. And it was SRK's friendship with Akon that brought us the number!
45. He's not afraid to poke fun at himself. In Om Shanti Om SRK poked fun at himself, his movies and the whole Bollywood industry…and it was glorious!
46. His social media presence. He has almost 16 million followers on Twitter, 15 million on Facebook and hundreds of thousands on Instagram. Want to catch King Khan's inner thoughts? He's by far the most active on Twitter!
47. DDLJ. 20 years later, and it's still classic, quotable and amazing.
48. All his accolades! SRK has won the Filmfare Award for Best Actor eight times! Talk about a king.
49. He looks like this at 50: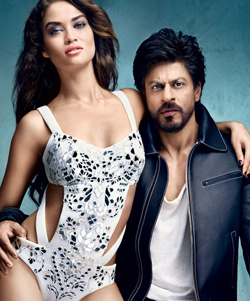 50. More than 25 years later and he's still going strong. Shah Rukh Khan has been in the industry for decades. Instead of slowing down, we will see 3 major releases from him in the next eight months alone (Dilwale, Fan and Raees). Clearly, "picture abhi baaki hai mere dost!"
Happy Birthday, Shah Rukh Khan!