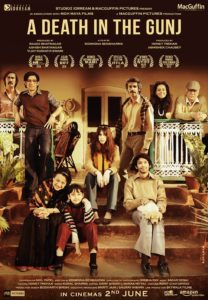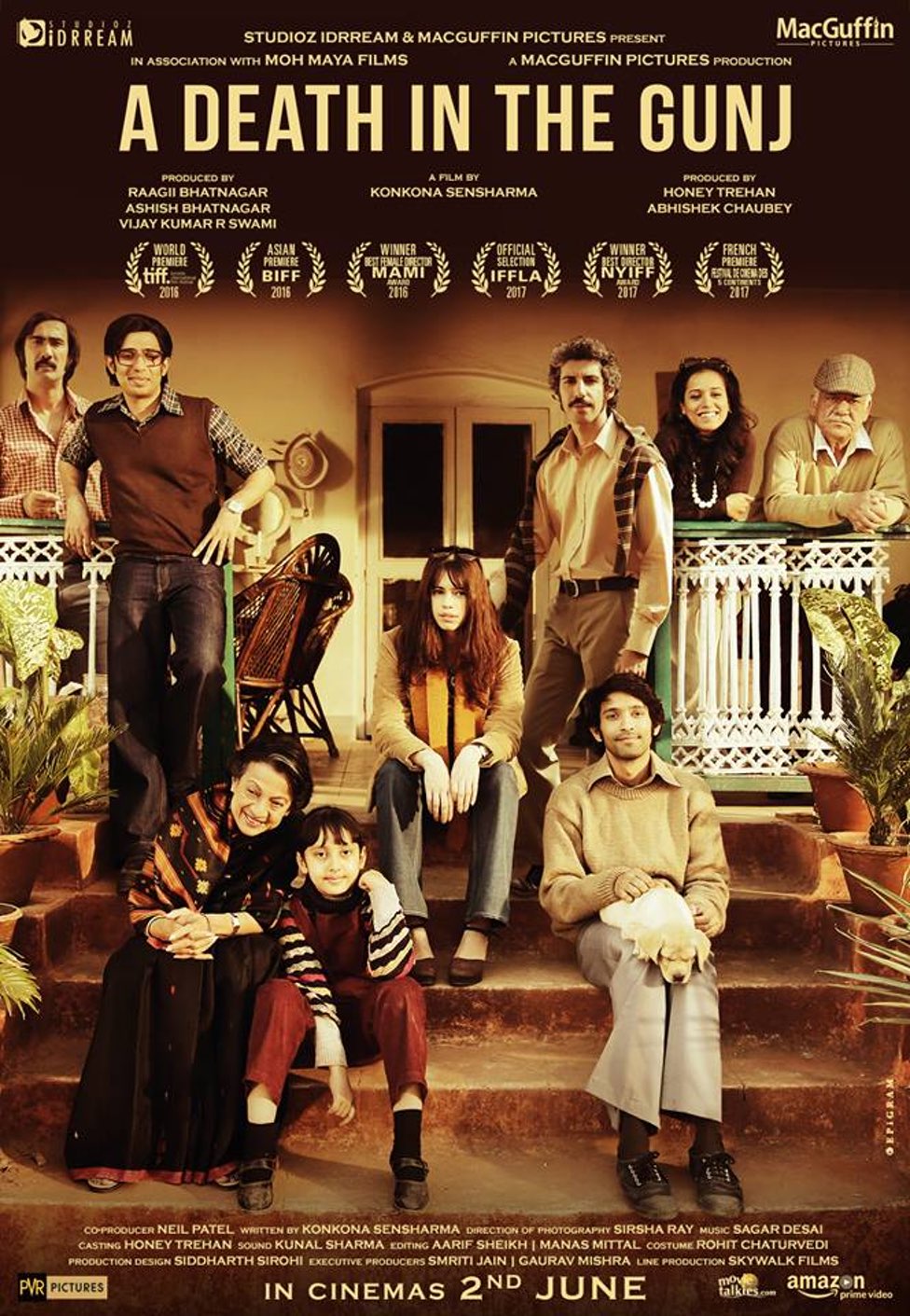 A Death In The Gunj
Starring Vikrant Massey, Kalki Koechlin, Ranvir Shorey, Gulshan Devaiah, Tillotama Shome, Om Puri, Tanuja
Written & Directed by Konkona Sen Sharma
It's hard to define the mood of unrehearsed foreboding and a vague sense of doom that is built into Konkona Sen Sharma's fragile yet ferocious family-on-a-disastrous-hillstation-holiday film.
If one didn't know better, one would classify A Death In The Gunj as a whodunit. An Agatha Christie novel condensed into two hours of layered crisp crunchy but seemingly pointless conversations where families on a lazy vacation talk nonsense, play silly games evoking dead spirits (please!) while kids and pets run around in the large crumbling family home as the house-help grumbles about the sudden surge in domestic responsibilities.
It's a familiar scenario for a tense exploration of fissures and fractures in the joint-family system. Satyajit Ray's Aranyar Din Ratri, more recently Zoya Akhtar's Dil Dhadakne Do and Konkana's mom's Picnic have walked that talk with swimming success. Ms. Sen Sharma doesn't miss a beat as her keen eye for detail fills the frames with the kind of domestic familiarity and comfort that are known only to those who have spent large hours vacationing in lazy spots with their extended family.
Meet the Bakshis as they assemble in the family home in McCluskieganj. Nandu (Gulshan Deviah), wife Bonnie (Tillotama Shome) and their little daughter Tani (Arya Sharma) accompanied by two friends Mimi (Kalki Koechlin) and Brian (Jim Serbh) and above all, Nandu's cousin Shuti (Vikrant Massey)—dear desperate bullied yet beloved Shutu the gentle lanb of the family–have come to spend time with Nandu's parents(Om Puri and Tanuja).
It is imperative to lay out the blueprint for Konkona's family tree so we can make sense of the subtle unfathomable drama that unfolds leading up to an inexplicably tragic finale.
A Death In Gunj is a film replete with resonances and echoes from the past that can never fade or grow redundant. This is a universe we have all occupied at one time or another. And there is a 'Shutu' in all of us…unsure, uncertain of the future, lacking in self-confidence and fearful of failure in life… It takes an actor of infinite skills to play everyman with individualistic skills. Vikrant Massey sets a new benchmark in performing the inconspicuous common man's extraordinary struggles to remain visible to a world that takes his presence for granted.
Vikrant has two remarkable breakdown sequences and an outstanding seduction sequence on an antique chair with the perky Kalki. It's rare to see a director in India shoot a lovemaking scene so innovatively.As Kalki takes charge over the besotted virgin-boy's pants and groans, we are transported into a rare firmament of furtive pleasures that leave a lasting impression.
Not that the other actors lag behind Massey. Every actor blends with virile vehemence into the multilayered fold of the plobringing to the family tragedy a kind of heft and immediacy that we haven't seen in a Hindi film for a long time.
Ranveer Shorey stands out from the gallery of performers. His arrogant libidinousness is celebrated in a striking dinner get-together where his wife, a simple homely woman, is treated shabbily without her being aware of it.
The year is 1979 and remarkably, the debutant director doesn't resort to positioning popular film songs from that era to project periodicity. Her period palate is far more ambitious. Konkana Sen Sharma uses colours, fabrics, mores and mannerisms from those times without seeming to put undue stress on manner and dress.
Sirsha Ray's camera tiptoes over these ordinary lives, seeking the romance of the routine, offering glimpses of the gorgeous in the non-descript. A Death In The Gunj tells its leisurely story with befitting skill and deftness. The upheavals on the placid surface erupt suddenly. But we are not unwarned. Kalki's wanton sexuality and her sudden shocking behaviour in a graveyard sequence, a wife suddenly performing fellatio on her husband, and of course the unscheduled love-making on the creaky uneven chair…they all indicate imbalances of Nature that middleclass families secrete in their lives.
In that sense Shutu is not real. He is a thought too ordinary to bea metaphor, at the same time too extraordinary to be just another Everyman.
"You are beautiful, almost like a girl," Kalki's mercurial Mimu tells Shutu as blushes with pride. Some such oxymoronic compliment would be apt for this film. It's beautiful yet rugged.Masculine in subject yet feminine in its delicately drawn scenes and moments.
How do we put this? Just go watch.