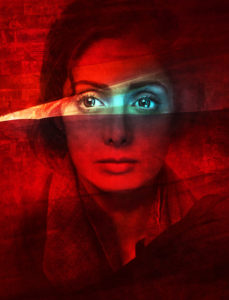 Superstar Sridevi's journey in the Indian film industry has been nothing short of incredible. Starting off as a child artist, with a career spanning 50 years and 300 films, the gorgeous star's cinematic offerings have always set benchmarks.
Given that Zee Studios & Boney Kapoor's MOM , marks Sridevi's 300th film, it just had to be special!
Apart from roping in powerhouse performers like Nawazuddin Siddiqui and Akshaye Khanna, director Ravi Udyawar went on to bring Oscar, Grammy, Golden Globe and National award winning composer-song writer A R Rahman on board.
Composed by Rahman, the album of MOM boasts of 5 songs with lyrics by Irshad Kamil and is already touted to be one of the music genius' finest albums, with each track being immensely different and unique from one another.
While O Sona Tere Liye has been sung by Rahman himself and already become immensely popular, what very few know is that the award winning musician, composed the song Muafi Mushkil, on his 50th birthday. After bringing in his birthday, the composer went straight to the studio to start work on the song, making this one truly special! Rahman has also roped in Palestinian singer Sana Moussa and went all out for over a year to work on the music of the film.
Says Ravi, "Music and the background score play a very important role in this film. I wanted to rely on sound to feel the emotions of my characters, to enhance the pause, to feel the lows along with the highs. With acclaimed music director A R Rahman I'm assured of speaking my scenes through music".
Interestingly, A R Rahman also took on the mammoth challenge of composing the music of the Tamil, Telugu and Malayalam versions of the film given that MOM will release in 4 languages, owing to Sridevi's popularity.
Says producer Boney Kapoor, "What A R Rahman has managed to pull off is nothing short of spectacular. The music of MOM is one of his finest works. It has taken the film to new heights and will move audiences every step of the way."
Says Bhushan Kumar ,We are happy to present the music of MOM , which is a special collaboration of talent. We are excited to work on a project that brings 2 legends like Sridevi and AR Rahman together.
PRODUCED BY ZEE STUDIOS, SUNIL MANCHANDA, NARESH AGARWAL, MUKESH TALREJA, GAUTAM JAIN & BONEY KAPOOR , Mom releases 7th July, 2017 in Hindi, Tamil, Telugu and Malayalam.