After garnering Oscars, and Grammys for his music, A.R. Rahman is setting his sights on the filmmaking world, as he turns to screenwriting for his upcoming film 99 Songs.
Rahman formed his production house YM Movies earlier last year and is producing 99 Songs. Initially Rahman was going to direct the film, but after years of trying to get if off the ground he signed Vishwesh Krishnamoorthy, a director with experience in TV like The Dewarists and Bring On The Night. Interestingly, Krishnamoorthy has a musical background as the former frontman for the hardcore band Scribe.
It's unlikely that the music is going to be as punk as its director, but with Rahman's input as screenwriter and music director, 99 Songs seems like a dream project. It's said to be a "a sensual story about art and self-discovery," according to a source from the Mumbai Mirror. The source said the film covers a struggling singer who becomes a celebrated composer, though it's not autobiographical.
The poster was released last week and gives us a feel for the ethereal love story. With a huge piano dangling from the heaven with the hero holding to its leg and the heroine's hand. The film's title is spelt in rose petals, which is quite adorable and has attracted praise on social media.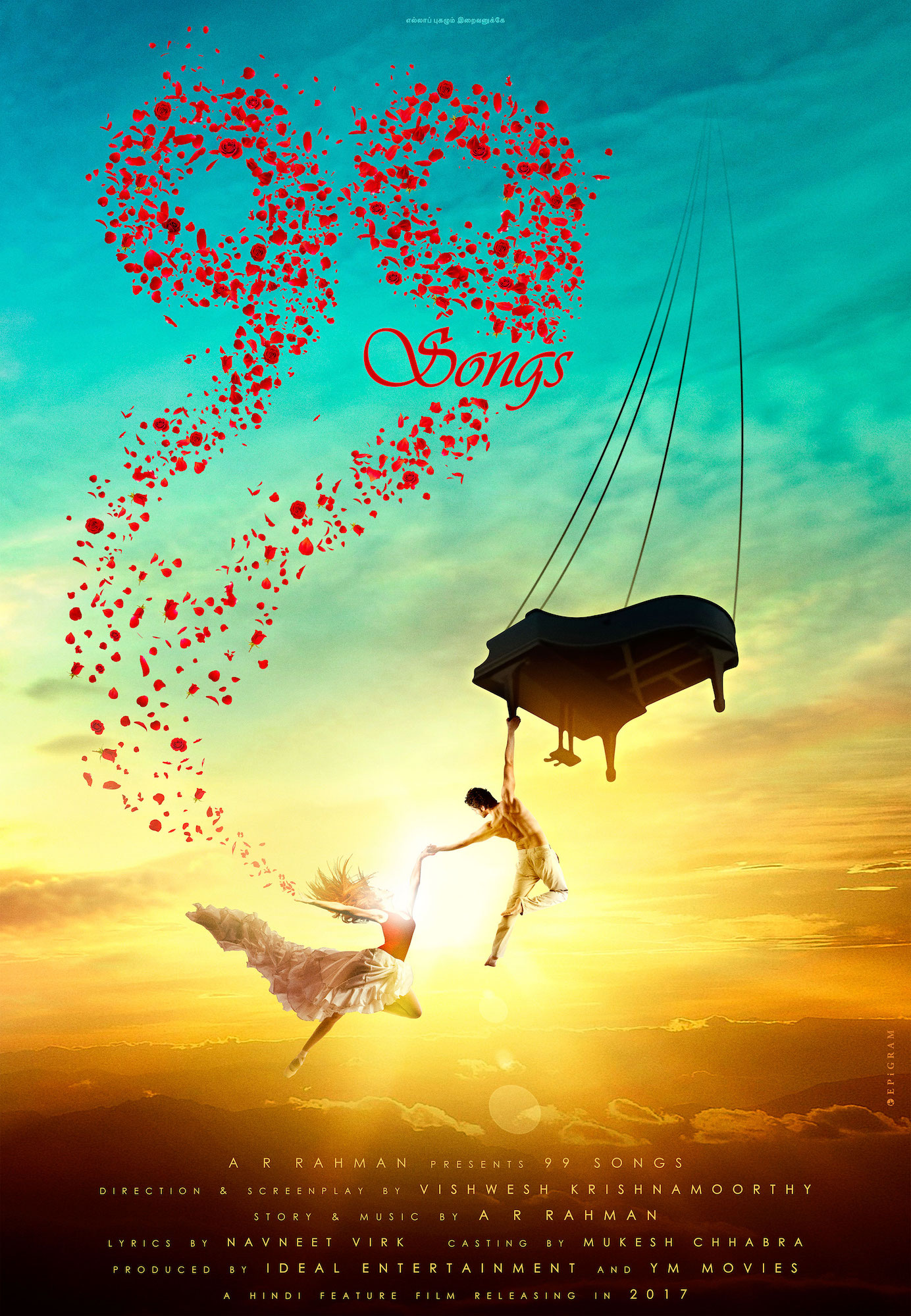 Aamir Khan praised the film's poster on Twitter as well.
Great poster AR! Wishing you all the very best for the start of the shoot. May the force be with you ?. Love, a. pic.twitter.com/t0KYErd4ey

— Aamir Khan (@aamir_khan) March 10, 2016
The film is expected to release in 2017, and one thing's for sure 99 Songs is going to have a killer soundtrack!