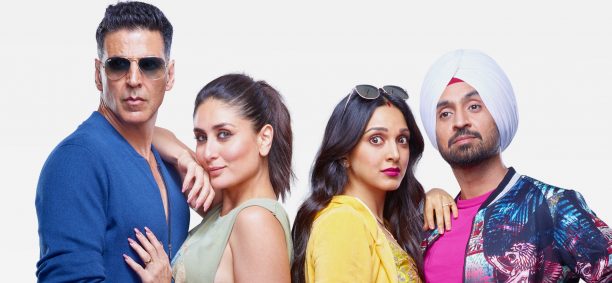 Movie lovers went gaga over the hilarious trailer of Good Newwz starring Akshay Kumar, Kareena Kapoor Khan, Kiara Advani and Diljit Dosanjh. Good Newwz is an upcoming film revolving around two married couples trying to conceive through IVF treatment and how confusion strikes when the sperm of the two men get exchanged. Directed by Raj Mehta & distributed by Zee Studios International, Good Newwz will hit the screens worldwide on 27th December.
We have the second trailer of the film which, the makers promise will leave everyone in splits. In the hilarious trailer we can see the war between the Batra's get even more juicier and funny.
The trailer begins with Akshay Kumar asking Kareena Kapoor Khan to rethink her decision of having a baby as she clearly appears uncomfortable about the whole sperm mix-up. Then she decides to sign a contract with the other Batra couple about a few rules and regulations. Meanwhile, Diljit and Kiara, who play a happy-go-lucky couple, can't wait their baby to become a rapper like Honey Singh or an athlete like Milkha Singh. As they constantly follow Kareena and ask her to take care of the baby well, she appears to be in a mess and so does her onscreen husband Akshay Kumar, who at one point says he wants to punch Diljit.
Both Akshay Kumar and Producer Karan Johar shared the second trailer across their social media handles. Akshay Kumar tweeted saying, "Delivering a wave of laughter before the fun unleashes! Are you ready to handle the Batras?!"
While Karan Johar tweeted, "And you thought the goof up were over…Nah!"
Check it out!