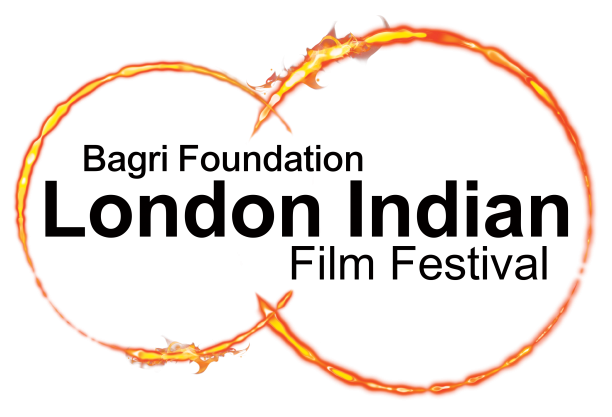 The Bagri Foundation London Indian Film Festival and Birmingham Indian Film Festival, UK & Europe's largest South Asian film event, are back this year with a very special "in-cinema" festival.
From 17th to 20th September at BFI Southbank London, Ciné Lumière London, and Millennium Point (Birmingham), the incredible festival will bring you even more outstanding films. What's so special is that the entire line-up features films directed by women. Yes, the Bagri Foundation London Indian Film Festival is back with a slice of LIFF premieres that you won't want to miss including drama, comedy, sci-fi, and music movies.
Cary Rajinder Sawhney MBE, Executive & Programming Director of LIFF, says, "It's been an adventure this year to transform Europe's largest South Asian film festival into both a digital version that continues to attract good audiences and an actual physical film festival and we are delighted to be dipping our toes into cinemas again with the support of our regular cinema partners BFI Southbank and Ciné Lumière and new partners Millennium Point in Birmingham, presenting a power-packed all-female programme".
This strong 100% women directorial line-up follows the hybridised festival's successful outing on their own platform, LoveLIFFatHOME.com which beholds In Conversation events with top film talent from Oscar nominees Mira Nair and Deepa Mehta, India's A-Listers Shabana Azmi, Anurag Kashyap, Ayushmann Khurana, and crossover talents, Freida Pinto & Adil Hussain (Life of Pi, Star Trek), alongside LIFF "best of" classic features and short films soon to hit a TVOD format.
At BFI Southbank, Arati Kadav brings the Anurag Kashyap produced Sci Fi film Cargo, and Deepti Gupta showcases top Indian musician Sona Mohapatra, getting candid about the discrimination of women in music, having faced death threats, and ousted big names in the Indian Me Too movement, in the documentary Shut Up Sona.
At Ciné Lumière, the festival is bookended with a double bill with the highly anticipated Busan hit Roam Rome Mein, the directorial debut by Brick Lane actress, Tannishtha Chaterjee, who also stars in it, alongside an Italian cast, and Indian stalwart, Nawazuddin Siddiqui, and Bollywood star Vidya Balan produced short film Natkhat (The Brat) that she also stars in.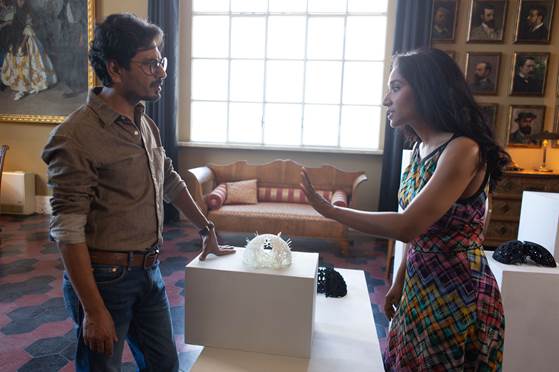 The ups and downs of the American Asian immigrant experience is examined often comedically, in The MisEducation of Bindu by Prarthana Mohan, starring David Arquette, Priyanka Bose and rising Hollywood star, Megan Suri, executive produced by the Duplass brothers.
A screening of German filmmaker Maja Meniers's Sheffield Doc Festival hit, Breaking Barriers – The Casteless Collective about a musical uprising from an underprivileged slum area in Tamil Nadu, South India to fight caste discrimination, empower women and support the LGBTQ+ community, will close the festival.
Title Sponsor, Alka Bagri, trustee of the Bagri Foundation said, "Championing diverse filmmaking has always been a big part of the work that the Bagri Foundation does, and to highlight this stellar line-up of women-made films, is a particular delight. The highs and lows of human lives, told through the female gaze, continues to be rare. We congratulate LIFF on their resilience in this tough year, and as cinemas reopen to the public, for those who feel comfortable, we hope you enjoy this glimpse into important narratives on the big screen."
New Birmingham venue partner, Millennium Point: Rebecca Delmore, Commercial Director, says, "We are delighted to welcome Birmingham Indian Film Festival (BIFF) to our giant screen Auditorium at Millennium Point. Our Auditorium offers a unique space to bring both films Natkhat and Roam Rome Mein to the big screen in a celebration of Indian independent cinema. We are excited to be supporting BIFF and their ongoing work bringing diversity and representation to Birmingham's mainstream film industry ecosystem."
Ben Luxford, BFI Head of UK Audiences, added, "During these extremely challenging times the Festival has not only adapted to new circumstances, they've developed innovative ways to engage with people across the UK. The team at LIFF have done an incredible job delivering their programme and have unearthed some truly astonishing rare gems for audiences to enjoy. Thanks to National Lottery funding, the BFI is extremely proud to have supported this activity and we hope to see it continue."
CINEMA LISTINGS
Double Bill – Roam Rome Mein (Every Inch of my Being) & short film Natkhat (The Brat)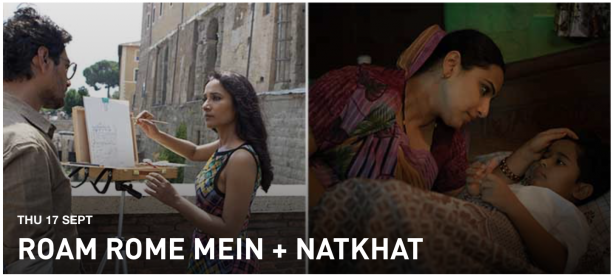 Brick Lane actress Tannistha Chatterjee's directorial debut is a psychological drama as Raj (Nawazuddin Siddiqui), travels to Italy, in search of his missing sister and the magical characters he meets on a journey of awakening.
Vidya Balan stars as a doting mother trying to teach her young son about the importance of gender equality in the short film Natkhat (Brat).
Thu 17 Sep, 20.00 at Cinè Lumière
Book Tickets
Sun 20 Sep, 17.00 at Millennium Point (Birmingham)
Book Tickets
Cargo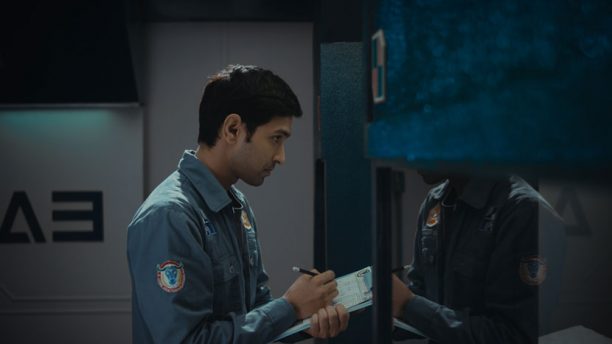 A spaceship that stores the dead and prepares them for rebirth is the setting in the out of this world spectacular fantasy parable by Arati Kadav, executive produced by Anurag Kashyap starring Vikrant Massey, Shweta Tripathi, and Nandu Madhav.
Fri 18 Sep, 20.30 | BFI Southbank 

Book Tickets
The MisEducation of Bindu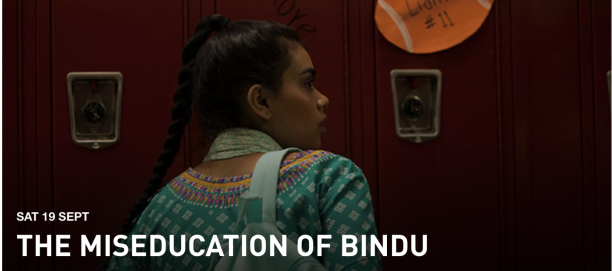 Prarthana Mohan directs a funny and charming coming-of-age story about a high-school teen trying to fit in starring Megan Suri, Priyanka Bose, David Arquette, executive produced by Hollywood's Duplass brothers.
Sat 19 Sep, 19.30 at Ciné Lumière

Book Tickets
Shut Up Sona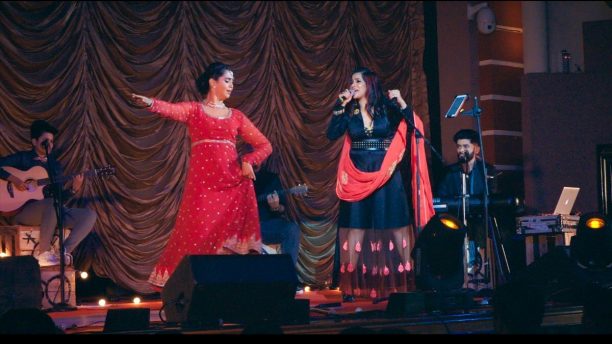 Outstanding documentary directed by Deepti Gupta about singer and #MeToo activist Sona Mohapatra's fight for equal rights despite opposition from internet trolling and anonymous death threats.
Sat 19 Sep, 20.40 | BFI Southbank
Book Tickets
Breaking Barriers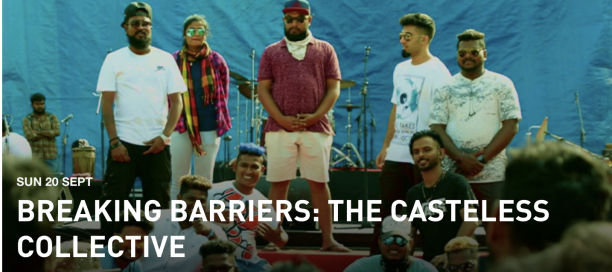 Directed by German director Maja Meiners, this documentary follows a protest music band in South India, mixing folk music with rap and rock to take on the big social issues facing Indian society including caste discrimination, the oppression of women, LGBTQ+ people, and those from underprivileged and marginalised backgrounds, as represented by the band members themselves, who are led by PA Ranjith, a very famous and controversial director in Tamil cinema.
Sun 20 Sep, 17.00 at Ciné Lumière
Book Tickets
The festival runs in accordance with UK government guidelines, with health and safety measures that cinemas have mindfully set up. See you at the cinema!