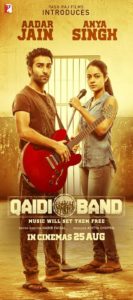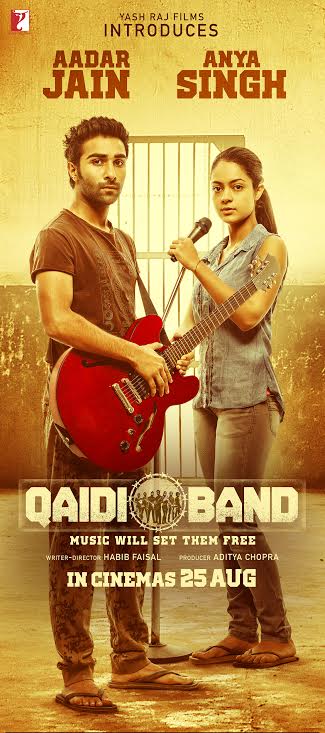 Qaidi Band
Starring Aadar Jain, Anya Singh
Written & Directed by Habib Faisal
Just days before I saw the very real and gripping Qaidi Band, a vegetable seller in my locality whom I saw regularly on the street, disappeared. When I asked his wife about him she said he had been taken to jail after getting in a street brawl where he tried to save a friend from a knife attack. Now, sobbed the wife, they can't afford a lawyer who can bail him out.
Blessedly in Qaidi Band there is a hotshot lawyer played by Ram Kapoor, who agrees to help innocent undertrials free of cost. Such miracles don't happen in real life. But when they do in this film we sigh in relief.
In Habib Faisal's fast-flowing anthem to imprisoned angst Sanju (played with bridled vigour by debutant Aadar Jain) tells Bindu (Anya Singh, a prized find) about how he got trapped into prison life. This happens in a judiciously crafted scene where Sanju attends to Bindu's wounded foot while narrating his tale in rapidfire loop. Yes, Sanju talks a lot. He has lot of pain to hide and he hides it well.
His healing touch is indeed balm to Bindu's 'sole'.
In Qaidi Band I found many such moments of deep connectivity creeping up on me from the corners of the austerely articulated frames that send out silent screams against the cult of injustice, which we have embraced much in the same way that thousands accept rapists as godmen.
Qaidi Band hits out at the Establishment. It hits out real hard. From the start writer-director Habib Faisal means business. He wastes no time in preliminaries as the UTs (undertrials) are introduced to us without fuss or flourish. It's astonishing how much the two principal debutants blend into the ferociously raw fabric of the storytelling. Both Aadar Jain and Anya Singh are exemplary in their ability to comprehend the sheer desperation of their characters' predicament.
The narrative is huddled and strong. It raises pertinent questions on the issue of freedom and then lapses into a kind of loopy climactic triumph that is purely Utopian. The young fresh-faced actors convey the anguish of the endless wait for freedom with conviction. Aadar Jain is the clown of the pack, conveying a strong sense righteousness even when wronged. Aadar reminded me of his grandfather Raj Kapoor. His eyes speak volumes. And Amit Trivedi's music does the rest.
Anya's Bindu remains optimistic till the moment the Judge announces her bail at Rs 5 lakhs. Her meltdown in the courtroom when the honourable (and frankly weary) Judge suggests Vipaasana will convince even the most diehard cynic that Anya is a talent to reckon with.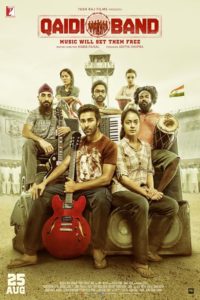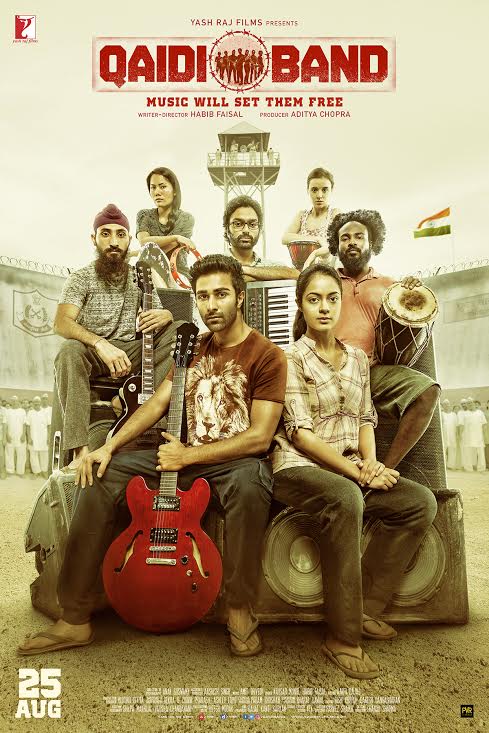 The other newcomers playing desperate prisoners are also exemplary, specially Mikhail Yawalkar as the poet and family man who waits every month for his wife and daughter's visit and is crushed like the birthday cake that the wife brings for him, when his daughter refuses to visit.
High praise must also be showered on cinematographer Anay Goswami for bringing to the rust-coloured frames a feeling of arid anxiety.A nd Amit Trivedi's music aided by anguished angry barbed lyrics go a long way into giving this remarkable film a slug at sustained excellence.
Yes, the climax is unrealistic and Sachin Pilgaonkar as the morally compromised jailor is too much Santa too little Gabbar. But the flaws don't take away from this film's long-legged statement on freedom and how we much we take it for granted.
Habib Faisal's film avoids the preachy route. It's neither a vehicle to launch new talent nor a propaganda piece like Toilet: Ek Prem Katha. Its efficacy is lodged in its sincerity of purpose and an absolute disregard for formulisic tropes and clichés.
After seeing Yash Raj's Befikre and Meri Pyari Bindu I had begin to lose faith in the illustrious banner. Qaidi Band is the finest Yash Raj film since Dum Laga ke Haisha.