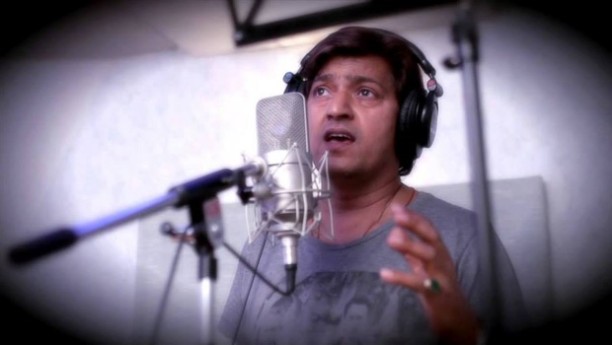 It is with great sadness we must report the passing of music composter Aadesh Shrivastava after a long battle with cancer. He was only 51 years old. He is survived by his wife Vijeta Pandit and two sons Anivesh and Avitesh.
A highly respected and well-known composer both in the songs for films and also the background music his work has been heard in many wonderful films including Chalte Chalte, Baghban, Kabhi Khushi Kabhi Gham, Raajneeti, Dev, and Baabul to name just a few. His brilliant vocals were also heard on many songs as well.
Tributes poured in for the composer on social media
He was one of my closest friends and we have done some remarkable work together. Beyond all that, we would hit it like a house on fire.

— Sonu Nigam (@sonunigam) September 5, 2015
He was so full of life, i have yet to see another man who has his traits. My heart wrenches in grief for having lost a friend, a brother.

— Sonu Nigam (@sonunigam) September 5, 2015
Rest In Peace #AadeshShrivastava. Such a talented & blessed human being taken away from us too soon.My condolences to his loved ones.

— AK (@AnilKapoor) September 5, 2015
Shocked to read about #AadeshShrivastava's departure! Left so early! May god give strength to his family!

— papon angaraag (@paponmusic) September 5, 2015
RIP Aadeshji !! Your music will always be alive and keep inspiring us !! @sachin1480 @JIGARSARAIYA

— Sachin Jigar (@SachinJigarLive) September 5, 2015
The world has lost a very talented musician and beautiful soul. Adesh Shrivastav RIP. Our condolences go out to his family. He will b missed

— Madhuri Dixit-Nene (@MadhuriDixit) September 5, 2015
Farewell my friend. Your soul took those dreams. Those beautiful melodies. Finished n unfinished. Your love for everyone. Farewell Adesh

— Shekhar Kapur (@shekharkapur) September 5, 2015
Alvidaa #aadeshshrivastava prayers and strength to your family ……….

— Ehsaan Noorani (@EhsaanNoorani) September 4, 2015
T 1984 – There are moments you know are going to happen .. yet you are never prepared when it happens .. when it does, you wish it did not !

— Amitabh Bachchan (@SrBachchan) September 4, 2015
Deeply saddened to hear the news. Shared some amazing musical moments together. R.I.P Aadesh Srivastava.

— Pritam (@ipritamofficial) September 4, 2015
And that is just a sample of the outpouring on Twitter.
On Facebook, Adnan Sami posted, "It's with the deepest sadness that I bid farewell to my dear friend Aadesh Srivastav. Seeing him fight Cancer with the strength of a Tiger was the most difficult thing as one who loved him. His contribution to the world as a wonderful Musician & Music Composer is going to live with us for all times to come.. But, what I will miss the most is my buddy whom I shared some beautiful memories. …God speed dear Aadesh.. Thank you for enriching our lives with your love & heart.. You lived and passed on as a 'Tiger'…
Now, may you rest in peace…We will miss you very much buddy! With all my love…????"
While Mr Amitabh Bachcan posted on his official blog, "Aadesh Shrivastava passed away…I lived my music with him…I live without him now… and perhaps my music too."
Mr. Shrivastava last rites were performed at Mumbai's Oshiwara Crematorium today. Many of Hindi film and music fraternity came to pay their respects and support the family.
Our thoughts and prayers are with his family.
Stay tuned we will be bringing you our tribute to the composer with the songs and music that touched our lives.