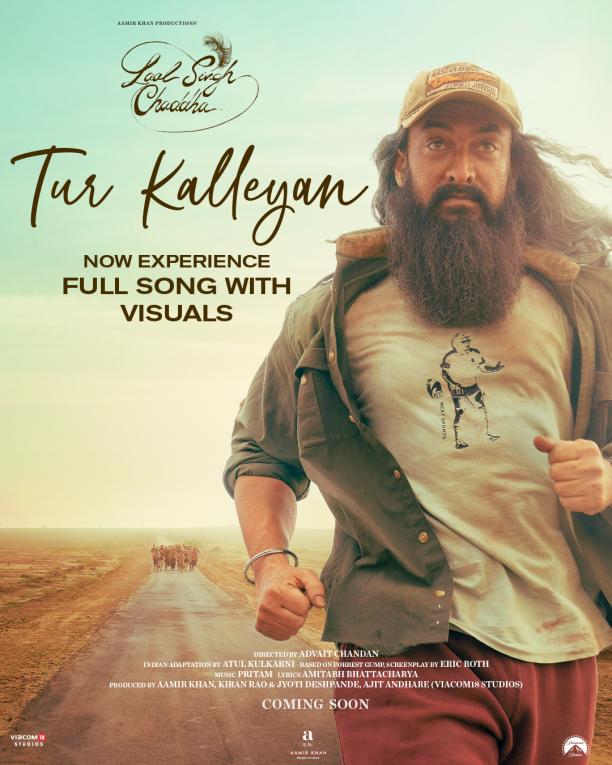 We first heard the gorgeous song 'Tur Kalleyan' with the lyric video, and fans loved it. Now, we have the full video, and it is impressive in song, scenes, and scope. It gives us a new glimpse into the world of Laal Singh Chaddha and the outstanding performance of Aamir Khan. An Indian version of the story of the film Forrest Gump, Laal Singh Chaddha was directed by Advait Chandan. Bringing this tale to life also features the incredible cast of Kareena Kapoor Khan, Mona Singh, and Chaitanya Akkineni.
Composed by Pritam, with lyrics by Amitabh Bhattacharya, 'Tur Kalleyan' sung by Arijit Singh, Shadab Faridi, and Altamash Faridi, is a song that celebrates the beauty of letting go and embarking on a brand new journey of self-love. The video, shot across the length and breadth of India, captures the beauty of rising above everything else and walking alone. 'Tur Kalleyan' means "to walk alone".
Get lost in the majestic, moving, absolutely incredible 'Tur Kalleyan'!
At the end, we literally said Wah, out loud!
Laal Singh Chaddha releases in theatres on August 11th, and we really can't wait!
Watch this space for more!