TIME Magazine's survey on the 100 most influential people in the world for the year 2013 includes Bollywood star Aamir Khan. The 100 most influential people have been categorized in different fields like Titans, Icons, Leaders, Artists and Pioneers, and the remarkable thing about Aamir on this list is that he has not been categorized under the Artists section for his Bollywood influence or popularity. Instead, he has been listed under the Pioneers category for his social activism with television show Satyamev Jayate. Evidently, his brilliant social initiative outweighed his Bollywood profile!
In an amazing profile, composer A.R Rahman writes about Aamir's sense of social concerns, which not only show through Satyamev Jayate but have also been reflected through his choices in movies that deal with poverty and other social evils, like Lagaan. Talking about Satyamev Jayate, Rahman says that Aamir has the charm of presenting the bitter picture in front of the audience in a way that they take it and understand it, which is what he did through what Rahman calls a 'part-time journalism and part-time talk show.' He also praised Aamir for being courageous enough to raise questions about the social ills that prevail, like sexual abuse or domestic violence amongst the others. "By raising such questions, Aamir has changed the way Indians live Jai ho!," he added.
The most striking part about this is that only 7 people out of the 100 have been chosen to have their separate cover, and Aamir is one of them. The other 6 are Malala Yousafzai, Jennifer Lawrence, Jay-Z, Kentucky senator Rand Paul, entrepreneur Elon Musk and Chinese tennis star Li Na. The covers of the magazine will vary, but four different versions will be published in U.S. The actor was earlier featured on the cover of the TIME magazine's Asian edition in 2012 for the cover story "Khan Quest."
BollySpice congratulates the actor and definitely believes that he deserves the position on the list!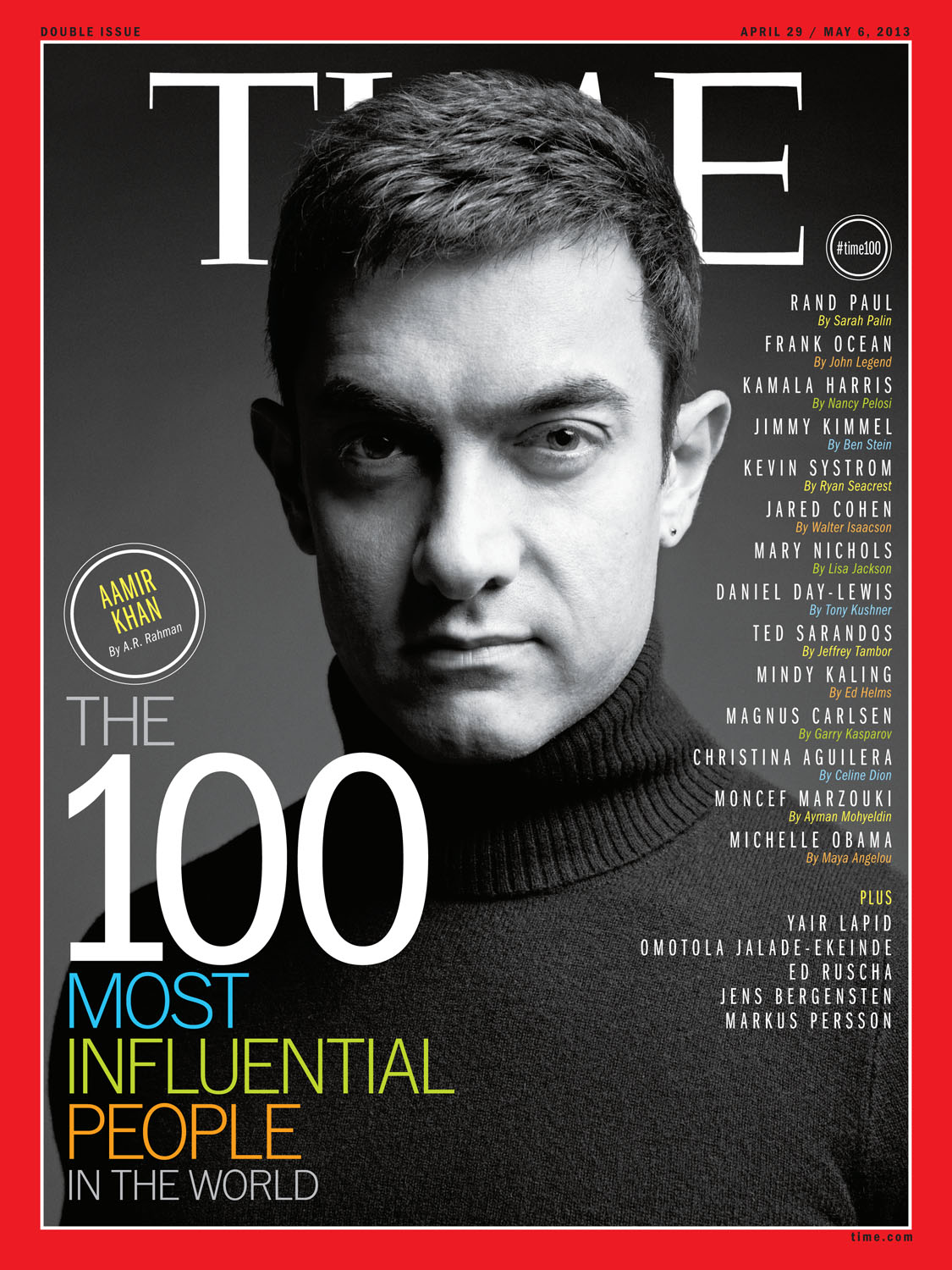 COVER PHOTOGRAPH BY MARK SELIGER FOR TIME