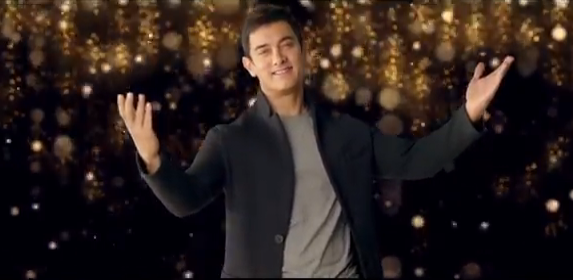 Aamir Khan has recently expressed to the Indian media that legendary actor Dilip Kumar is his biggest influence and role model. "Dilipji is my favourite actor; I am a huge fan of him. He has influenced me a lot. I wish I could have got an opportunity to work with him.  His influence has been huge on my life. I have learnt a lot seeing his work. He is a top and great actor that we have," says Aamir.
Aamir also recently made an appearance in the title song of Bombay Talkies, which features the cream of Bollywood. Reflecting on his experience of shooting for the video, Aamir had this to say. "It was great fun doing the song and being part of it. It feels great to be alongside such talented people in Bombay Talkies. I think there were many people (celebrities) who were missed out (from this song)."
2013 not only marks the centenary of Indian Cinema, but also marks 25 years since Aamir made his Bollywood debut in Qayamat Se Qayamat Tak (1988), opposite Juhi Chawla. "My completion of 25 years in the industry coincides with 100 years of cinema and it makes me feel all the more special," said Aamir.