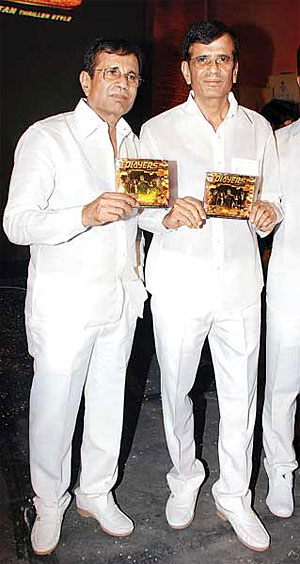 "It is a fast paced thriller that will keep the audience glued to their seats". When you see a quote like that about a Hindi film, the first names you think of are probably action genre masters Abbas-Mustan and you would be right. They are talking about their newest film Players: Go For Gold, which stars Abhishek Bachchan, Sonam Kapoor, Bobby Deol, Bipasha Basu, Sikander Kher and Omi Vaidya. Set to release on Friday, January 6th, the film is an official remake of the super cool Hollywood heist film The Italian Job. Taking flavor from both the 1969 and 2003 versions of that film, Abbas Mustan have added their magic touch by adapting the story for today and adding in some incredibly cool stunts, songs, romance of course, and much more to make Players even cooler. From what we have seen so far it promises to be an amazing ride. We were able to speak with the directors over the phone about the film and we learned why this story, why this cast and why the North Pole! Yes, the North Pole!
The Italian Job to Players
When we were in school we had seen the first one, which was made in 1969, starring Michael Caine. We loved that film, because it was very different at that time for the genre. No film had been made in that way because it was all about a gold heist, the Minis, creating traffic jams, how they were going to do the heist. Everything was so entertaining that we liked that film very much. It was cult film in '69. It was made again in 2003 with the same flavor and about again gold heists, but it added how they double cross each other and how they take back the gold, that really was the highlight of that film.
Our partners, the Viacom 18 guys, they came up with the idea. Since Paramount Pictures is the sister company of Viacom they said we can easily get the rights of this film if you would want to try and adapt it. We started working on the script of the 2003 one. We came up with the adaption and we told them to get the rights and we can start the film.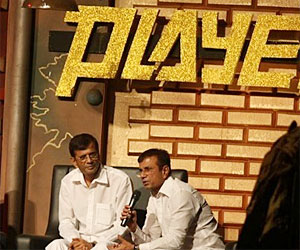 We retained the flavor of that film but the challenge was to update the story of the gold heist, the Minis again, how they double cross each other and how they take back the gold, and we did take those parts into this time, but we had to completely change the entire script because we have done the adaption to fit the Indian sensibilities.
The cast:
For the Michael Caine-Mark Wahlberg character you chose Abhishek Bachchan:
Abhishek: We used to be meet all the time and we would always used to say, 'Okay let's work together. Let's do a film together'. So when we came up with this idea and began to work on the script we were thinking who is the actor who has not done in a long time that type of role. Abhishek has never done this type of action film, you know, with a lot of entertainment and action with driving fast cars and things like that are in this film. We approached Abhishek and he immediately agreed because he was so excited to do this when we narrated the script, especially with the lots of changes in the adaption.
How is it to work with him on set?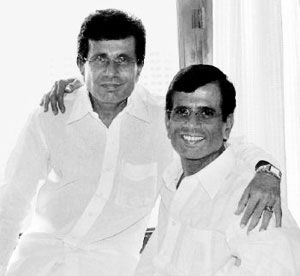 He is a director's actor. He really is a joy to work with. You know, even if even we have been working for 16-18 hours he is always jovial. He is always hard working. He is passionate about work and particularly in this film, because he was so excited because this was something different for him to do.
Sonam: Like Abhishek, this was first time we have worked with her. For Sonam, this is a different thing because she has never done a role like this. She had to look glamorous, she had to look hot, and she had to do action sequences, which she has never done before. So it was very exciting for her too.
Bipasha: She worked with us in Ajnabee. We know her very well and she knows how we work.
Bobby Deol: We did that same film (Ajnabee) with him. When we narrated the script to him he immediately said yes. He said, 'Abbas Bhai, if you are making the film, I don't even need to hear the script because I am doing the film'. In the film his character is a magician/illusionist and without him the heist would not be possible.
Omi Vaidya is playing a prosthetic expert and he has done the role very well.
Apart from all these there is also Sikander Kher and Neil Nitin Mukesh. Neil Nitin Mukesh is playing a character of a computer geek, a nerd who has created his own web. We were looking very hard and we thought he suited the role to the T so we selected him.
Also we have Vinod Khanna and Johnny Lever is also there.
Johnny Lever…he has been in all your films right?
(With a smile in his voice). Ya Ya, Johnny Lever should be there, he is always there in our films because we can never think of a film without Johnny Lever.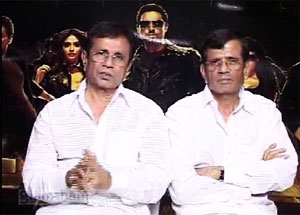 New Locations
We really do a lot of pre-production work because we knew that if we are making this film we are presenting a very big scale film. First off the challenge was that in the first one the gold heist was shot in Venice, in the canals. So, the first thing we changed was the location and we thought of doing something different, which the audience has never seen before. We converted into a train heist and the train is entirely moving through snow-clad mountains, the gold is on that train and it is about how the team of these Players comes and robs the gold in this heist. We went to the North Pole and Russia for this. We shot the entire train scenes in the North Pole and St. Petersburg, Russia.
The North Pole?
Ya ya. When we went on location recee we found a place there for the shoot. There have been a lot of Hollywood and European films that have been shot in Russian, but no one has shot in the North Pole. Even the Russian crew, they shot for the first time over there.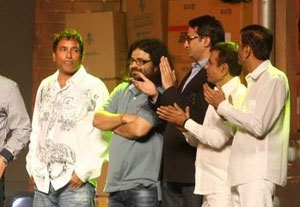 That must have been a very different experience to shoot there…
Ya ya, it was a very different experience not only for us, but as well for the actors. Because they have been staying in luxurious 5-star hotels and travelling in style, but it was a small town and a very small hotel: 8×8 rooms and a small bed. It really was an experience that no one had had before, but they were very excited and enjoyed and loved it. It was a lifetime experience working like that.
What audiences will love
The one line I could say is it definitely is an edge-of-the-seat thriller with lots of entertainment. Apart from that it has a lot of Indian emotion in the film as well. Plus it is complete storytelling in that it is not just random action; everything is in a situation and part of the heist. It is a fast paced thriller that will keep the audience glued to their seats.
Since I loved both versions of The Italian Job, I cannot wait to see the Hindi version of the film. I and you will be treated to the twists, turns, suspense, romance and the action when Players hits cinemas on Friday!