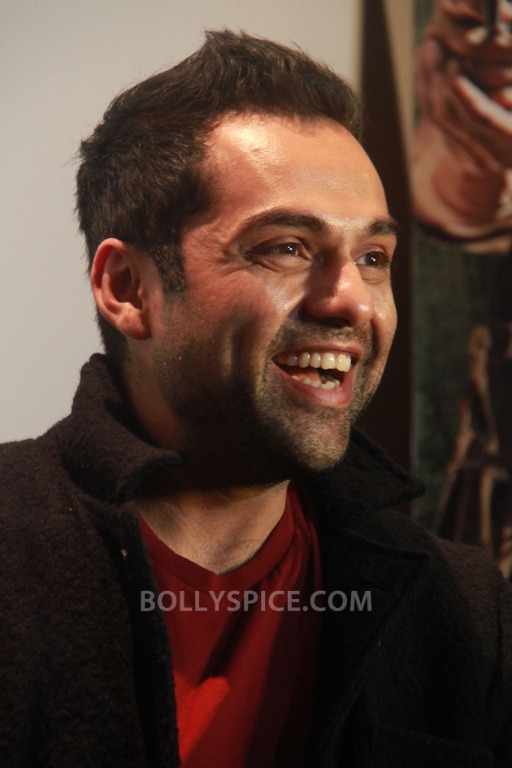 Abhay Deol has carved an exclusive niche for himself in Bollywood. He has worked in off-beat films, in off-beat roles, with off-beat directors, but the actor himself is definitely on the beat! His humor is charming and his personality down-to-earth, much like many of the characters he has played onscreen. Armed with a superior knowledge of both Indian and world cinema, Abhay Deol is any film enthusiasts delight to interview and converse with. BollySpice managed to catch up with him in London whilst he was here to promote his upcoming film Chakravyuh which is premiering at the prestigious London Film Festival.
Why did you pick this role?
It has been in the news for a long time and you have reports of border security forces being killed by naxalites, or naxalites being killed by the security forces. It just takes picking up a newspaper or magazine for you to read and learn about it all. There are many tragic real stories of people like doctors and teachers who get caught up in the issue. That is one of the reasons I picked this film, because it frustrates you. A lot of things about India frustrate you and here was a script that dealt with a contemporary, one that is not going to go away. So with that background in mind it was the ideal character for me to play because it just angers you so much. It was then a real challenge to push those ideals forward, because we do want to make the world a better place and it is frustrating, but you can use that frustration in a character like this.
You have previously said you are not comfortable doing dance or singing in films, yet in Chakravyuh your have done both?
Prakash Jha kidnapped my loved one and threatened to kill them! I had no choice, he was torturing my girlfriend! At one level you have to strike a balance, so I am trying really hard to do that. It is not a space that I am comfortable in, but I know that in order to open up my market from just being the off-beat actor I should do some of the more mainstream stuff. If mainstream means to sing and dance, then so be it. But I need a minimum of 10 days practice for even the most basic dance steps!
Does it feel like you are taking a risk when you make a social based film with Prakash Jha?
Over the years I have come to realise that filmmaking itself is a risk. Either you do something that is formula and on a big scale and the risk is that if you do not succeed in that then you might not be commercially viable. Or you do something offbeat and new age and the risk is that if that does not get critically acclaimed then it might just be that you are not necessarily talented. Keeping that in mind, I just tend to look for the riskiest ones I can find! It is just more fun and if you keep a consistency in doing that then people come to respect you for it. You just have to give your one hundred percent and leave it up to the ticket Gods!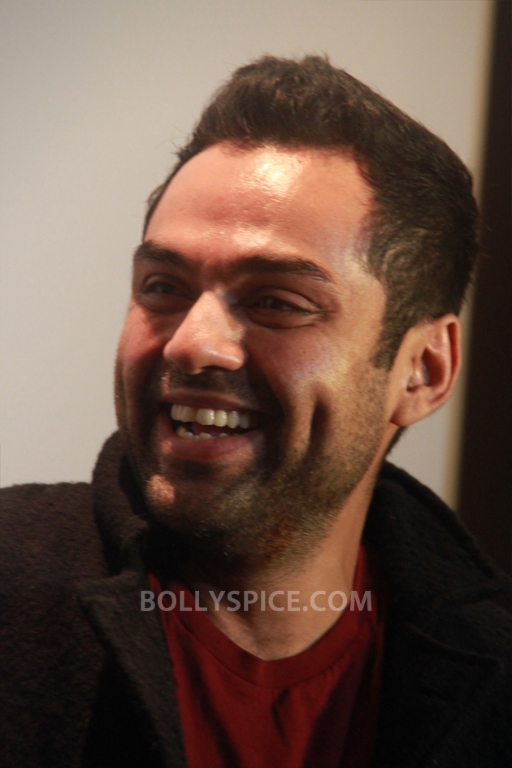 What do you think about Indian cinema crossing over to Hollywood, or internationally?
There are still certain cultural differences of taste. To try and strike that magic script that will appeal to both Indian and Western audiences is difficult. Hollywood is like Bollywood, both are bubbles on their own and it is hard to break in there (Hollywood) and even if you can you are fighting a stereotype. You will get the role of a doctor or a scientist and you will have to talk like Apu from Simpsons! So that has to break a little bit.
What about non-mainstream Bollywood films?
Mainstream Bollywood has become big abroad, but there is now also an alternative to the Bollywood formula film in Indian cinema. Foreign audiences are expecting mainstream Bollywood, so when it is offbeat or alternative Indian cinema, they do not know what to make of it.
Hollywood went through it's revolution in cinema in the 70s, France went through theirs in the 60s. We are on the cusp of it in India right now, but as foreign audiences have only just discovered mainstream cinema from India, I do not know how long it will take them to start embracing non-mainstream cinema from India also.
The Non Resident Indian (diaspora) audiences do not want to see the alternative films, they want to see their Bollywood. We therefore have a long way to go before there is going to be a cultural change of ideas and more collaborations with the west. The curiosity is there and the more Bollywood gets popular, the more likely the alternative films will break through and we will be able to collaborate with foreign filmmakers.
Chakravyuh releases worldwide on 25th October. Check out BollySpice's video coverage and watch this space for our review.