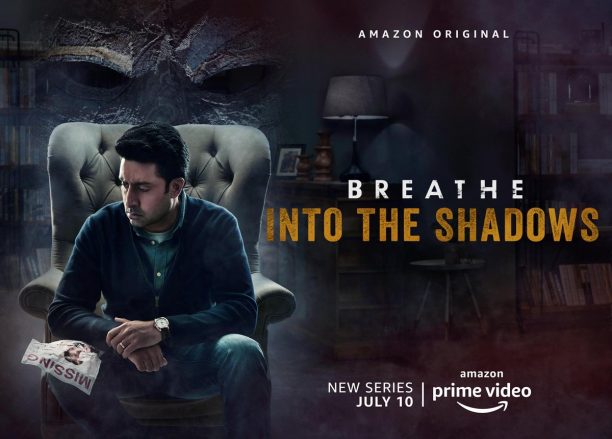 Abhishek Bachchan started his acting journey two decades ago and has successfully made a name for himself as an actor and producer. Being the son of legendary actors Amitabh Bachchan and Jaya Bachchan, added an unseen pressure on the actor when he made his debut in Refugee, with Kareena Kapoor Khan. It was never easy to have always been compared to his father, Amitabh, possibly the greatest Indian actor of all times.
Since his debut, Abhishek has acted in a variety of roles, and that too quite successfully. His portrayal in Guru as an ambitious smuggler, a thief in Bunty aur Bubbly, good cop in the Dhoom series, and a double role in the comedy Bol Bachchan among others has won him the box office crown, audience adulation and critical appreciation.
Looking back at his success, Abhishek said, "I'm very happy and can't complain. I've said this a few times, an actor is truly blessed and lucky to even get one film."
With more than one project in his kitty at the moment, also added, "There are many stories to tell and a lot more work to be done. I feel like I'm just getting started, I'm very excited."
Somewhere during the journey, Bachchan decided to take a step back. The actor stopped signing films for the sake of signing films. He became more selective and took a hiatus to carefully select what to do next. With the successful modern love story, Manmarziyaan, Abhishek graced the silver screen again in 2018. "There is more clarity as to what I want to do. I think, previously I was just excited to do anything. I'm far more decisive now about what I want to do and what I don't want to do," he said
With more and more original content coming out of India for OTT platforms, Abhishek has invested most of his last two years in the making of Amazon Prime Original's Breathe: Into The Shadows. This marks the actor's digital debut in an original series, after having acted in numerous films specially made for a theatrical release.
The psychological crime thriller also starring Amit Sadh, Nithya Menen, and Saiyami Kher is exclusively available on Amazon Prime Video in 200 countries and territories worldwide now.
It wasn't even a lot of work convincing the actor to agree to dedicate his time into making the series. All it took was half an hour with Vikram Malhotra and Mayank Sharma, the creators of the show. "I said yes based on that narration. I just knew it's something that was appealing to me. It was a great role from me to do."
As with the lockdown still on going in India, largely, Abhishek feels it's a benefit for his series. "A lot of people around the world are still staying at the safety of their home. We have an opportunity to reach out to them with the work we've done over the last two years."
With every Bollywood actor participating in Instagram Live Chats, Video calls with journalists and TV stations, promotions from home have become a norm. While Abhishek has been promoting his series in the same manner for the last few weeks, he missed the fun that came with promoting the work out and about. "We can get a lot more work done as there is no travelling time. It's the new way of life and I've also enjoyed it. But I miss going out and meeting my fans."
The series is also particulary exciting for the actor, who was educated in Euope whilst growing up. His childhood friends will be able to see his work on a release date on a mainstream platform, and in English. "They are very excited and have been messaging me about it. It also validates that there is a new audience who will watch the series. Hopefully, Breathe will be palatable to an international audience."
A similar success was tasted by Saif Ali Khan, when Netflix's first original Hindi series was dubbed and made waves worldwide. "I think streaming has opened us up to international content and our films to an international audience. If we can enjoy Narcos in India, people are worldwide enjoying Sacred Games too. It's making the world into a village, which is a nice, with everyone sharing talent and stories. It's a welcome change."
With over 6M followers on Instagram, 15M on Twitter and 5M on Facebook, Abhishek is one of the few actors to interact with fans himself. His witty replies to trolls have become quite famous and the actor doesn't shy away from commenting on posts that make fun of his acting abilities either. He is quite confident, which goes to show how he survived in the industry, which thrives on gossip and image management. He does draw a line though when it comes to trolls, and that too quite understandably. "The one thing I don't appreciate is when someone attacks my family. You can talk about me, as it remains an interpersonal thing between two people. I don't take it too personally and most importantly; everyone has to learn to laugh at themselves. The world would be a happier place."
Breathe: Into The Shadows is out now on Amazon Prime Video.
The 44-year-old actor along with his father, wife Aishwarya Rai Bachchan and daughter Aradhiya Bachchan has tested positive for Covid-19, just a day after his series released. While he and Amitabh Bachchan are admitted to a local hospital in Mumbai with mild symptoms, Aishwarya and his daughter are quarantined at home. We wish them all a speedy recovery!