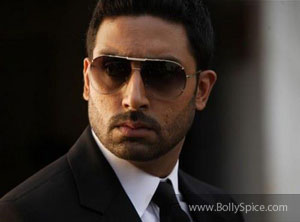 Hindi Film industry actor Abhishek Bachchan will be seen next playing a central role in Abbas-Mustan's official remake of The Italian Job called Players – Go for Gold. The 35-year-old actor made his name in the industry and attained a huge fan base through successful films such as Dhoom, Bunty Aur Babli, Sarkar, Kabhi Alvida Naa Kehna, Guru and many more.
Players – Go for Gold is being described as "biggest action extravaganza that Bollywood has to offer." The movie is packed with high speed chase sequences and state-of-the-art special effects. As the title suggests, the film is an action thriller about a gold theft and revolves around seven protagonists with quite a few twists added to the story.
Abhishek took out time to speak to our London reporter Sunny Malik in between his busy schedule which involved launching the music of the film and attending various promotional events every day. The Paa actor introduced the film and talked about working with the director duo who gave us hits like Baazigar, Ajnabee and Aitraaz and the one question about remakes he does not understand. He also revealed that he will hopefully be promoting Players in the British capital very soon and we will make sure to bring you all the exclusives from the event.
Can you tell us something about your upcoming film Players?
Players is the official remake of The Italian Job and it has been directed by Abbas-Mustan. The film also stars Sonam Kapoor, Bipasha Basu, Sikander Kher, Bobby Doel, Neil Nitin Mukesh and Omi Vaidya.
Which role from The Italian Job will you be seen playing in Players?
I play the role of Charlie, who is, you can say the head of the team and mastermind of all the heists carried out in the film. He is meant to be a chartered accountant but is actually a thief. My character makes the plans and is behind the execution of the thefts that will be seen in the film. So, yeah it is a fun film which is full of action and entertainment.
The film is a remake of The Italian Job, but most people think it's a remake of the 2003 film. It is actually an official remake of the film released in 1969. Can you tell us why the makers decided on remaking the older film?
The Italian Job was released in 1969 and obviously Abbas-Mustan have remade it in Hindi, but keeping that in mind, if you see both the versions, the 1969 and 2003 film there is not much change in the screenplay.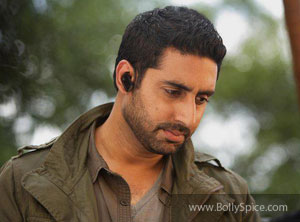 How different is Players from the British film The Italian Job (1969)?
It's quite different and not as similar as people might think. The nicest part of the film is that Abbas-Mustan have Indianised it really well. It has been focused and made for an Indian audience. They have added a lot of twists and turns into the film for which they are really renowned for. It is the quintessential Abbas-Mustan thriller, which is great.
Why do you think remakes have become so popular in the Indian film industry? It's not only western films being remade but also older Hindi and Indian films.
I don't really understand this question! We make close to a thousand movies a year. If five or six of those thousands are remakes of older films or films from a different language, suddenly we are being labeled with a trend. I think it's more of a creative choice than anything else. The director wants to make a film and it's their creative choice.
What made you say yes to the film?
It was of course the chance of working with Abbas-Mustan, who I am a huge admirer of. But also because of the story which I think is great and will be liked once the film is out.
What was it like working with the directorial duo?
They are a lot of fun. They are wonderful directors and I have really enjoyed their films throughout their career. Watching them work and working with them has been a sheer pleasure for me. They make the entire process very entertaining and exciting.
The film has a number of actors and most of them are good friends of yours. Who did you bond with the most on the sets?
All of them. They are all like childhood friends of mine. Sonam, Bipasha, Bobby, Sikander, Omi and Neil are dear friends and it was just lots of fun being with them.
What did you guys do when you hung out together?
Oh, obviously everyone was together all the time and we spent a lot of time working together as we had long hours but as soon as we got some time off we would be together, so it was great.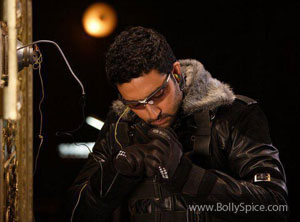 You worked with Sonam Kapoor in 'Delhi 6' when she was quite new to the industry as an actor. How has she changed as an actor from back then?
Oh, she has changed immensely. You can see her coming into her own and becoming more comfortable with the craft of acting. She has made huge improvements and is a wonderful actor. She is also one of the better actors of her generation and it's exciting to see her grow like this.
What are your thoughts on the music of the film which has already become really popular?
An Abbas-Mustan film is always known for its music. I am so happy that the reaction to the music has been so positive.
Everyone knows that you love music, so which song from the OST stands out for you?
Ah, all of them actually (laughs). It's very difficult to choose one song.
How was it like to shoot the film in some new locations and where did you enjoy filming the most?
We shot in New Zealand, Russia, and Goa and obviously in Mumbai. The outdoor locations are all great places to go to, you know and also great to shoot in and I really enjoyed shooting in Russia and New Zealand.
What do you think about the film, will appeal to the UK audience the most?
It's an entertaining film and you guys will really enjoy it. If you are an Abbas-Mustan fan and like the kind of action and thriller film they make, then definitely go and watch it.
Congratulations on your daughter, who you have nicknamed Beti B. How has life changed so far after being blessed with her arrival?
Thank you. Thank you. Well, unfortunately, I had to go straight back to work so I haven't really had time to spend with her but it's a lot fun.
Tell us about your upcoming films.
After Players releases on 6th January 2012, I have Bol Bachchan which will release in July and then I will start working on Dhoom 3.
Finally, any plans to come to London anytime soon?
Yes, we hope to come to London to promote Players very soon, so I'll let you know when I do come in!
Players- Go for Gold produced by Viacom 18 Motion Pictures will release in the UK and worldwide on 6th January 2012.