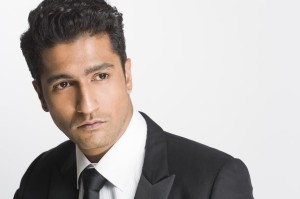 Veteran action director Sham Kaushal's son Vicky Kaushal will make his acting debut this year with Sikhya Entertainment and Metamozez Entertainment'sZubaan, directed by Mozez Singh.
A telecommunications engineering student, Vicky always nurtured the dream of becoming an actor and assisted Anurag Kashyap on the Gangs Of Wasseypur series and landed his first role in a short film, Geek Out. The short film producer Guneet Monga (of The Lunchbox fame) showed it to Mozez Singh who was on the lookout for the next big thing to star in his coming-of-age musical, Zubaan that will re-define the genre in India. Equipped with charisma, amazing screen presence and a killer audition, Vicky bagged the role in Zubaan.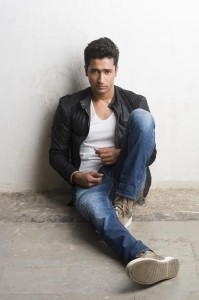 Even before the release of Zubaan, Vicky was signed to play a lead role in his second film Masaan, an Indo-French co-production. The movie is in official competition in the Un Certain Regard category at the Cannes Film Festival.. Naturally, Vicky is anxiously looking forward to walking the prestigious red carpet so early in his career at the festival.
With two diverse kind of roles in Zubaan and Masaan, Vicky is all set to showcase his versatility and range as an actor.
Talking about the film and his find says Mozez Singh, "For months on end, I had tested hundreds of guys and was dissatisfied with all of them. But from the moment Vicky came in to test, he blew me away. He was brilliant. Intense, soulful and completely playful at the same time. I saw a startling versatility in him. And I was right. I can't thank Guneet enough for bringing Vicky into my world."
Adds producer Guneet Monga, "Vicky is one of those rare actors who charms you from the word go. Be it action, romance or intense drama, he has a keen instinct for it all. Looks like we have a new star in the making."