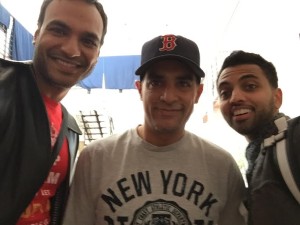 American Desis is the fresh, funny, and vulnerable new podcast from actor Arjun Gupta and comedian Akaash Singh. Employing banter and a chemistry that is sure to make you smile, Akaash and Arjun explore what it means to be South Asian in America today through interviews and discussions.  The interview guests range from young professional South Asians in diverse and new age fields, to established veterans of the traditional paths. From members of the severely underrepresented South Asian gay community, to an elder Grandma from India struggling to adjust to new surroundings. Some notable guests on the American Desi Podcast are, Gotham Chopra, DJ Rekha, Dr. Varun Soni, D' Loco Kid, and Actor Omi Vaidya.
Akaash Singh is a stand up comedian based in NYC, with his comedy deeply rooted in the experiences he had as an Indian who grew up in Texas. After working his way up through the New York City comedy circuit, Singh found his way onto the hit MTV Shows "Wild N Out" and "Guy Code", as well as the HBO series "The Leftovers".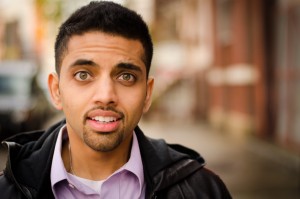 "Our podcasts developed from conversations Arjun and I were having with one another about the issues we faced as young first generation South Asian American men. So we decided…let's go talk to some people, and that transformed into our very first podcast." says comedian Akaash Singh.
Arjun Gupta is an actor who spent multiple seasons on The Showtime series "Nurse Jackie" where he was nominated for a SAG Award, and was also cast in the hit ABC show "How to Get Away With Murder". Gupta started a muti-ethnic theater company in L.A. called "The Ammunition Theater Company" in hopes to diversify theater in Los Angeles. He also recently shot two pilots, A SyFy channel show called "The Magicians", and a CBS pilot titled "Limitless".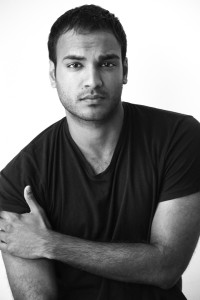 "As we started doing interviews and hearing responses from the community, we quickly realized this was no longer just about our journey to be comfortable in our skin, it's about OUR journey as relatively young people in this land. And we hope that this show can trigger conversations people have been avoiding and help create a space where South Asians in America can come closer together," says actor Arjun Gupta.
But understanding that the immigrant experience is not singular to Desis, Gupta and Singh consciously speak with immigrants from other lands about their experiences, such as YouTube superstar Timothy Delaghetto, a Thailand native. Gupta and Singh explore deeper with interviews with folks on Indian backgrounds and their perspectives and experiences with South Asians, like Akaash's hometown friend Peter Islip. The idea is to make sure they analyze the issue from every perspective and fully explore these topics.
"This podcast is about universal ideas of identity, assimilation, acceptance, and community. In that way, even though it's through us, this is about US. We look forward to y'all checking it out and joining the fun! I'm Akaash, and I'm Arjun. We'll catch you soon."
Find them here starting April 20th!
Website: www.americandesispodcast.com
Twitter: AmericanDesis
Facebook: American Desis Podcast