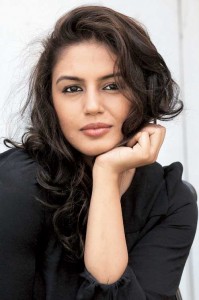 The actress, who made her feature-film debut with a supporting role in Anurag Kashyap's Gangs of Wasseypur -Part 1, has been usually spotted by the way she looks.
The Times of India recently reported on her point of view about the issue. "I am tall and I don't look like a malnourished heroine or very thin as a commercial heroine does." However, her unconventional looks do not seem to be an obstacle for her career as she assures to be "getting roles and good ones too". In fact, she does not think to be the only successful actress that does not fit the stereotype. "I can give you so many examples like Sonakshi Sinha or Vidya Balan, who are not reed thin and are doing really well for themselves."
However, the actress of Ek Thi Daayan is not seeking to lead a campaign against thin actresses. "I am also not the torchbearer of looking like a particular type of heroine, with a particular body type. I think I look nice, and none of the guys are complaining."
Huma is currently immersed in the promotion of her upcoming film Dedh Ishqiya with Madhuri Dixit, Naseeruddin Shah and Arshad Warsi. Vishal Bhardwaj's film is the sequel of 2010 Ishqiya and is scheduled to be released on cinemas Friday 10 January.