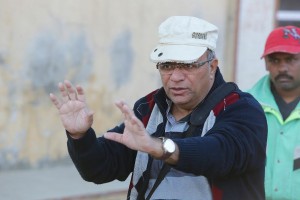 The government has sanctioned Z level security for Yoga Guru Baba Ramdev, as reportedly he is under heightened threat from his 'opponents'. While some people are criticising the move, some are hailing it and the team of upcoming film Zed Plus too has different opinions on the matter.
While director Chandraprakash Dwivedi feels that the government has done the right thing by providing Z level security for Ramdev, the film's lead actor Adil Hussain questions the need of Z level security for a sanyasi.
When asked to comment on this latest development, Dwivedi, whose film deals with the same subject, says, "It is indeed saddening that a sanyasi who created awareness of Yoga worldwide has a threat to his life from his opponents. In fact the Government has done the right thing by providing Z level security to a sanyasi since it is the duty of the Government to protect the life of every citizen, may he be a sanyasi or a common man. Baba Ram Dev who is not attached to any worldly possession or pleasure, is a Nationalist and it is the right move by the Government to ensure his safety."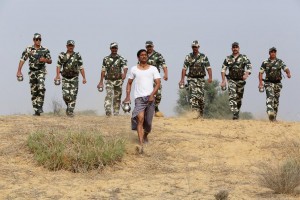 Hussain, who plays the protagonist in the movie, say, "It is the most tragic thing that can happen to any human being, where he needs such a security to move around. A person like Baba Ramdev needing Z level security is a sign of something drastically wrong with the society."
Zed Plus' plot revolves around a puncturewala (played by Adil), who is granted Zed Plus security by the Prime Minister, due to some miscommunication. Presented by Niyati and Akshay M. Shah and produced by Mukund Purohit and Mandira Kashyap, the socio-political satire also stars Mona Singh, Mukesh Tiwari, Sanjay Mishra, Rahul Singh and Kulbhushan Kharbanda and is slated to release on November 28.