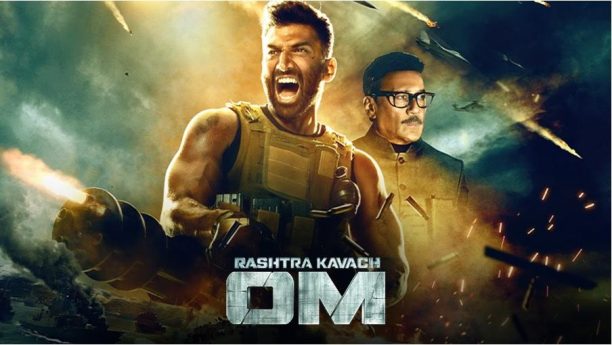 The world digital premiere of the action-packed patriotic movie – Rashtra Kavach Om starring Aditya Roy Kapur 11th August on ZEE5. Punctuated by power packed performances of Aditya Roy Kapur, Sanjana Sanghi and Jackie Shroff, the movie revolves around an important mission of getting the Rashtra Kavach back in safe hands and saving the nation.
Directed by Kapil Verma and produced by Zee Studios and The Paper Doll Entertainment Production, Rashtra Kavach Om is the story of a special force Para commando officer on a mission to save his country and to find answers to questions that have clouded his entire existence. This adrenaline pumping action thriller blends personal sacrifice with the valor of a patriot who stops at nothing when it comes to protecting his country.
Aditya Roy Kapur commented, "Rashtra Kavach Om was a challenging film as it demanded a lot from me physically and mentally. I am glad to have gone through this great experience. Now with OM having its world digital premier on ZEE5 Global, I look forward to the film reaching a wider audience! Hope the viewers has as much fun watching it as we had making it!!".
Archana Anand, Chief Business Officer, ZEE5 Global said, "At ZEE5 Global, we have always been committed to keeping our viewers entertained by unveiling titles of their preference across genres and languages. Action is one of the most loved genres across the globe. So this Indian Independence day, we are delighted to announce the World Digital Premiere 'Rashtra Kavach Om' – an action-packed and patriotic film as the perfect weekend watch."
Director Kapil Verma commented, "I am elated that a film packed with raw action and deep emotion will premiere on the ZEE5 Global, the world's largest streaming platform for South Asian content, during the Independence Day weekend and will reach across audience in 190+ countries! I hope that Rashtra Kavach Om with its action, scale and heart appeals to people across the world".
Watch Raksha Kavach Om exclusively on ZEE5 Global from 11th August 2022