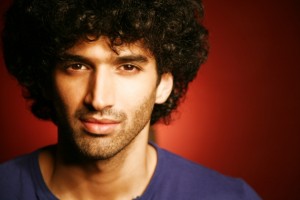 The upcoming superhero sequel to the mega hit The Avengers aka Avengers: Age Of Ultron is releasing soon and is already creating quite a frenzied excitement globally and in India too! Our B Town folks too seem to be catching the Avengers fever as is evident by actor Aditya Roy Kapur who is such a diehard fan that he wouldn't even mind doing the movie for free if remade in India!
Aditya Roy Kapur says excitedly, "I'm really excited about the release of Avengers: Age of Ultron. If a film of this magnitude gets made here I'd do it for free! Hulk is my favourite character, I love how he's sensitive and soft at heart but "Hulks out" into this unstoppable force if the enemy threatens his environment."
Well, if Aditya wants to be the Hulk, he definitely has to bulk up! Are B town directors listening because a superhero ensemble in Bollywood definitely sounds interesting!