The teaser broke the internet, the title song created records and the second song 'Bulleya' filled our hearts with song and we now have news about what is coming up next to thrill fans and get them even more excited for the release of Ae Dil Hai Mushkil. On Friday we will get to see the full theatrical trailer of the romance that celebrates love, friendship and even heartbreak, directed by Karan Johar and starring the incredible cast of Ranbir Kapoor, Aishwarya Rai Bachchan, Anushka Sharma and Fawad Khan.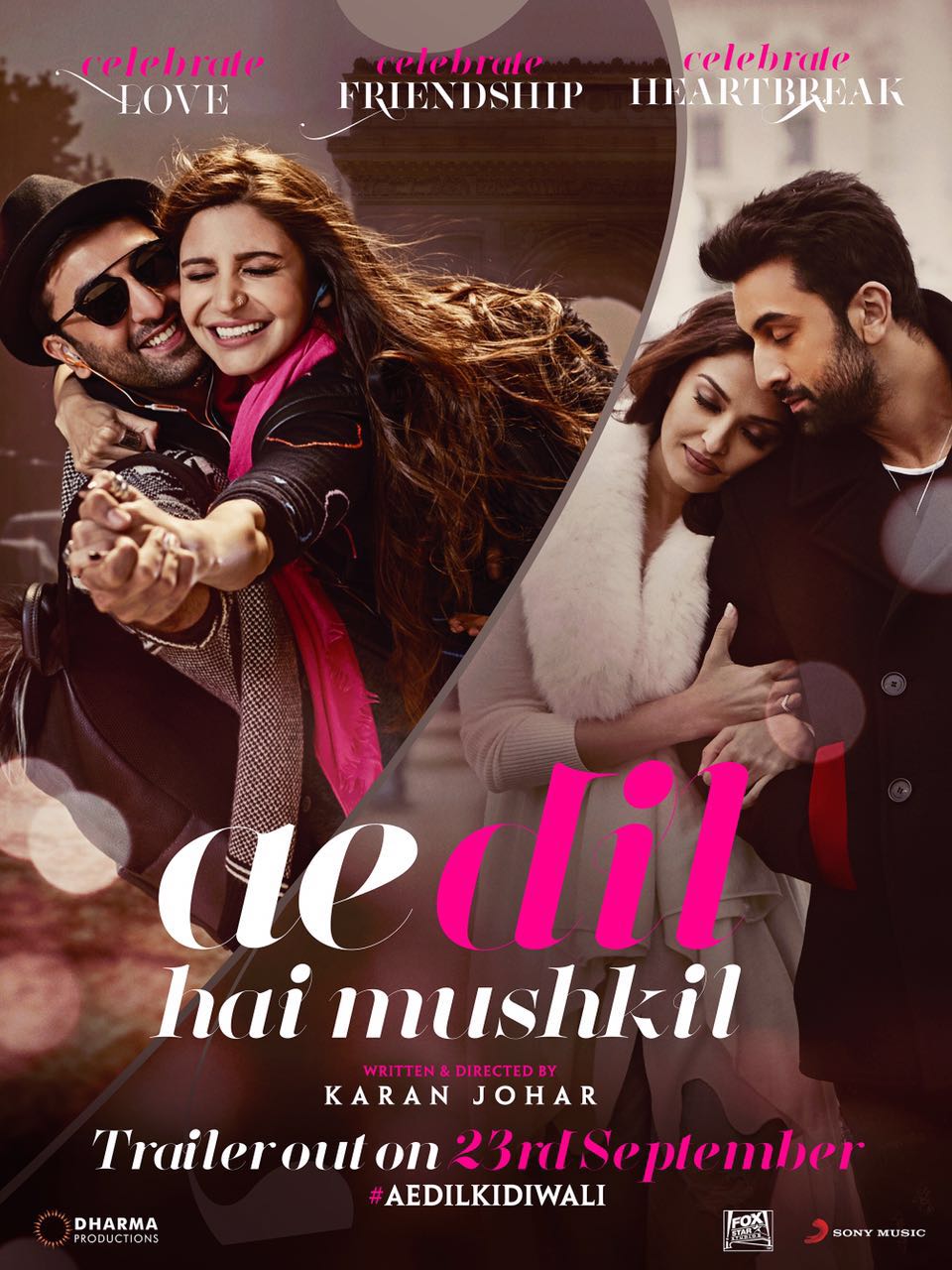 Set to release this Dilwali, Ae Dil Hai Mushkil is the ultimate story of unrequited love… the shapes and forms it takes and the highs and lows of the characters' lives. We follow the journey of Ayan Sanger, the sweet, quirky son of an industrialist, who nurtures a hidden passion for singing… Alizeh, the charming and funny, but neglected youngest daughter in a daunting family of aristocrats… and Saba, the stunningly beautiful divorcee who pours her pain into her poetry. How the three characters' lives intertwine and connect and how they find closure in the romantic and unromantic forms the crux of this film.
Stay tuned we will bring you the trailer as soon as it is live!